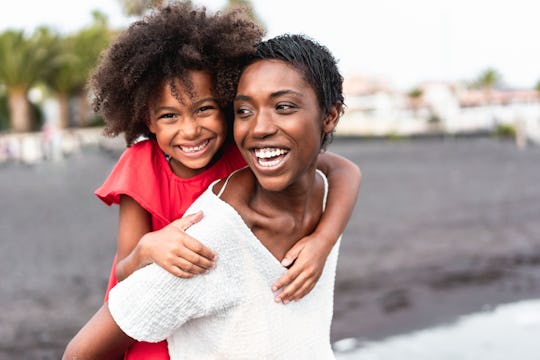 Shutterstock
8 Differences Between Your Chinese Zodiac Sign & Your Sun Sign
Both offer unique insights into your life.
If you've only ever read about your Chinese zodiac sign every time Lunar New Year rolls around or when you visit a Chinese restaurant and there are those mass-produced placemats, you might not know that Chinese astrology has actually been around for thousands of years. It's an important element of not just Chinese culture, but other cultures around Asia, as well, in slight variations, governing views on how one should optimally interact with the world, traditional Eastern medicine, and Feng Shui. And when it comes to the Chinese zodiac vs. the Western zodiac, the two actually have quite a few similarities and differences that make them insightful.
At a basic level, you might think Chinese and Western (Sun) astrology seem pretty similar. Like the Sun zodiac, the Chinese zodiac — Sheng Xiao — includes 12 signs, which are each represented by an animal — Rat, Ox, Tiger, Rabbit, Dragon, Snake, Horse, Sheep (sometimes also called Goat or Ram), Monkey, Rooster, Dog, and Pig. But rather than being based on your month of birth, your Chinese zodiac sign is based on your year of birth on the Chinese calendar, and predicts everything from your personality to how well you get along with other people and what your best work style is, among other things.
Unlike Western astrology, however, your Chinese horoscope is not set in stone. Rather, it's up to you to use its insights to change your future luck for the better. For more on your Chinese zodiac sign, and how it differs from your Sun sign, read on.
Overall, both the Chinese zodiac and the Western zodiac offer unique insights into our lives and personalities based on our positions in time — and in the case of Chinese astrology, space, too. Though they overlap in some ways, they are each so different with their own intricacies that it's impossible to know which might technically be more accurate. If anything, using both together could help you understand yourself and the world even more.
Experts:
Laurent Langlais, astrologer and Feng Shui master
Burcu Erim Dural, Chinese astrologer
Erin River Sunday, lead astrologer at Birthdate Co.
This article was originally published on