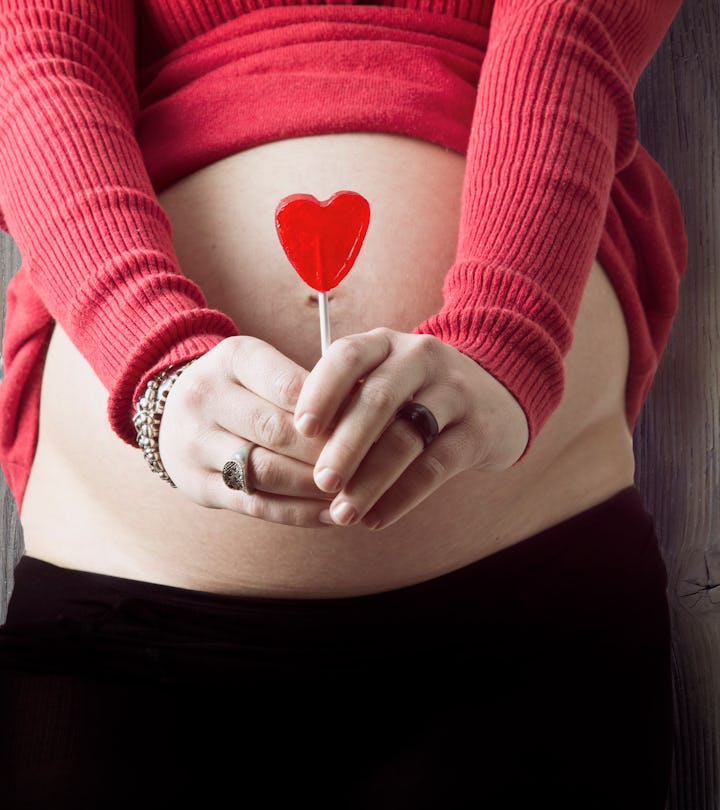 Image taken by Mayte Torres/Moment Open/Getty Images
22 Valentine's Day Pregnancy Announcement Ideas Sweeter Than Candy
We may receive a portion of sales if you purchase a product through a link in this article.
So you've been making something even more exciting than sourdough bread in your so-called oven, and you're just about ready to announce to the world that you have a new addition on the way. If in mid-February you're ready to share that you're expecting a baby, you could try one of these Valentine's Day pregnancy announcement ideas. The day is all about love and affection, and the news of a baby on the way inspires feelings of warmth (and tons of heart emojis).
A Valentine's Day pregnancy announcement is probably on most couples' radars who are entering the second trimester of pregnancy around that time, meaning that the new arrival is due sometime in August or September. But, of course, the decision of when to announce a pregnancy is up to the parents themselves, so picking mid-February to shout the happy news about a May or October baby is perfectly okay if that's what works for you.
From spelling it out in candy hearts (real or balloons) or buying a heart onesie you'll get some use out of when the baby is born, you can take inspiration from these clever reveals and products that work as well on Instagram as they do IRL as Valentine's Day pregnancy announcements.
Whether you order a box of props to make your Valentine's Day pregnancy announcement or do something super low-key, these festive and sweet announcement ideas will make you feel all the love.
This article was originally published on