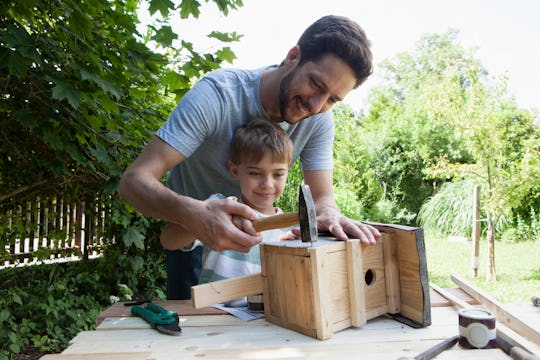 Getty
25 Sweet DIY Mother's Day Gift Ideas
Moms never stop loving handmade presents.
Every year, my mom and mother-in-law tell me they don't want anything for Mother's Day. "Just a card," they say. Over the years I've learned not to fight this, but to instead roll up my (or my kids') sleeves to create some DIY Mother's Day gifts for them. I figure, if they won't send me a wish list, then they are subject to whatever Mother's Day present my crafty brain thinks up.
If you're in a similar situation where you don't know what to get your mom, or even if you just want to keep your gift budget-friendly, there are all kinds of fun homemade Mother's Day gifts that you can create. You don't even have to be a master crafter to make something your mom will love, because there is no shortage of crafts for every skill level. Or, if all else fails, enlist your kids' help and gift your mom with a cute finger-painting she will surely hang on her fridge with pride.
You'll want to figure out exactly what you're going to make before you go wandering around the aisles of Michael's because otherwise, you'll end up dropping a lot of money on things you probably don't need (and you might even come up short of some things you actually do need). To come up with your plan, and shopping list, check out this list of DIY Mother's Day gift ideas you can probably pull off at any skill level.
Giving your mom a DIY Mother's Day gift is always thoughtful, no matter what your age is. So, think about what she would genuinely like to get and then tap into your creative side to make her a one-of-a-kind present.
This article was originally published on