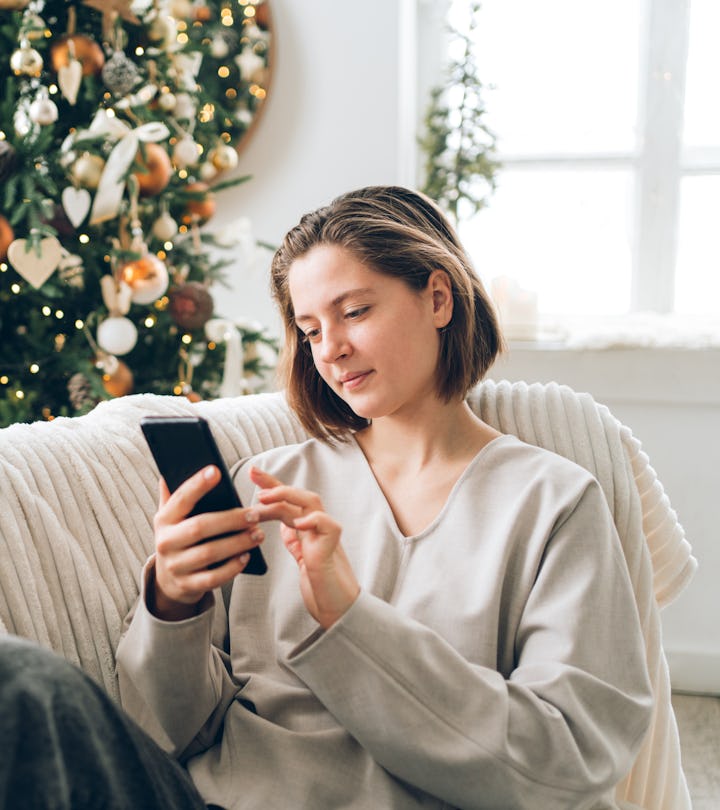 Anna Efetova/Moment/Getty Images
These Elf On The Shelf Apps Make Life A Little Easier
When holiday spirit is high but ideas are scarce.
elf on the shelf app
app for elf on the shelf, elf on the shelf dancing app, elf on the shelf app video, elf on the shelf camera app
It's Elf on the Shelf season again, the time when creative parents thrive and the rest of us, well, we're scraping the bottom of the barrel for ideas by December 5. If you've already Googled and read every list of quick and easy Elf on the Shelf ideas, it may be time to download an Elf on the Shelf app to help get you through the coming season.
An Elf on the Shelf can be a fun tradition to start with your child, and it adds some holiday magic to their day each morning of December. That said, thinking of a new scene to create with your elf each night after your child goes to bed (and you'd like to do the same) can get difficult. Other parents are in the same boat, and that's where these Elf on the Shelf apps come in. They can offer ideas of how to pose your playful little house guest, and many include games your child can play as their elf-related activity of the day. And if you need any props, there are printable Elf on the Shelf scenes available too.
If all the Elf-owning parents can band together, we'll make it through another Christmas, you'll see. Now, here's where to download those apps.
Yes, the whole Elf on the Shelf thing can get old for parents by the second week (or second day, honestly). But with a little help and inspiration from an Elf on the Shelf app, you can keep creating magic moments for your child with less mental labor.
This article was originally published on