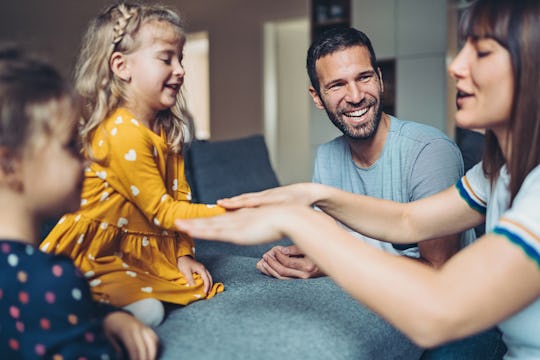 pixelfit/E+/Getty Images
Let's Bring Back Parlor Games This Thanksgiving, OK?
So you can have fun with the whole fam without someone crying over Monopoly.
Your stash of board games has probably gotten quite a bit of use this year. If you're tired of playing the same games over and over again, but don't want to purchase anything new, these 20 family games to play on Thanksgiving that don't require much are a fun way to change it up.
These classic games require little to no equipment. What you will need for some are likely things you already have at home — pens, paper, a deck of cards. Turkey Day might look different his year, but with just a few supplies and a whole lot of imagination, you can have hours of family fun right in your living room. (Or on Zoom during a virtual celebration.)
Several of these classic parlor games are also easy for family members of all ages to play together. Even the youngest participants can get in on the action without the frustration of learning a bunch of complicated rules to follow.
Plus, with no fake money to exchange hands, it's unlikely your Thanksgiving game night will end with an entire Monopoly board flipped upside down in a fit of rage because somebody can't count. Win-win.