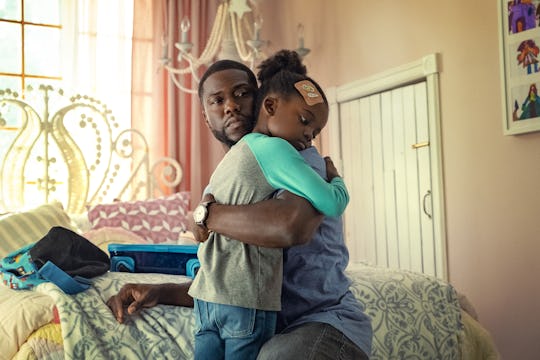 Netflix
10 Great Movies About Dads & Daughters To Watch On Father's Day
From lighthearted comedies or gritty dramas, Netflix has plenty of options.
If you and your dad are both big movie-goers, then celebrate the upcoming holiday with some cinema. There are so many father-daughter movies on Netflix to watch with your dad this Father's Day, you have a choice of whatever flick suits your fancy. Whether you're into lighthearted comedies or gritty dramas, there's something every father and daughter will love watching together.
In fact, why not make a whole Father's Day celebration centered around movies? Cook up some recipes dad will love (from burgers to dessert), then settle in for a movie night. Plus, if you aren't exclusive to Netflix, there are many more movies to watch on Father's Day on other streaming services, including Finding Nemo and Father of the Bride.
Honestly, the most difficult part will be picking the movie (or movies) to watch together, because there are so many options on Netflix at the moment. There are plenty of father-daughter sports movies (including two based on wrestling), a film based on a singing competition TV show, and a good old-fashioned treasure hunt movie. There's even a wedding movie where the bride's father is (rather adorably) fixated on giving her a dream wedding. Whatever your preference, there's a Netflix movie starring a father and daughter you're sure to love watching with your own dad.
Once the credits have rolled down the screen and you and your dad have been thoroughly entertained, why not turn to him on his big day and give an even bigger hug.
This article was originally published on