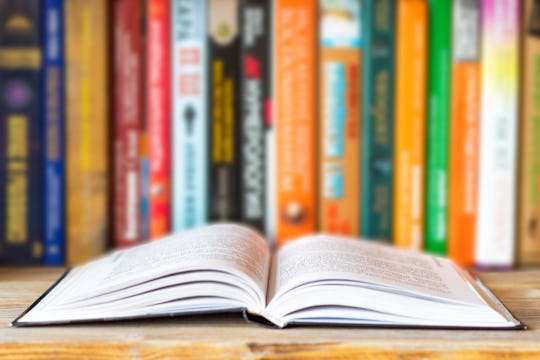 Евгения Матвеец/Moment/Getty Images
Florida Teachers With "Unvetted" Classroom Books Could Face Felony Charges
Getting even approved books on shelves could take quite some time.
In March 2022, Florida Gov. Ron DeSantis signed H.B. 1467, a law that, among other things, limited the scope of educators who were permitted to select reading materials for K-12 students. This month, teachers in the Manatee County School district — comprising 50 public schools and 52,000 students — were instructed to remove all books that had not been approved by a legally qualified specialist from their classroom libraries. Being in possession of a so-called "unvetted" book could result in a felony charge for the educator.
"Beginning January 1, 2023," the law reads, in part, "each book made available to students through a school district library media center or included in a recommended or assigned school or grade-level reading list must be selected by a school district employee who holds a valid educational media specialist certificate, regardless of whether the book is purchased, donated, or otherwise made available to students."
In other words, selection of reading materials is limited to school librarians (often called media specialists) who have undergone compliance training, which incorporates the "Stop WOKE Act," a law that severely limits discussion of race, gender, and sexual identity. These media specialists are now tasked with ensuring compliance for the thousands of books in the central school libraries, but also in individual teachers' libraries; collections that have heretofore been curated by teachers. If a book is not currently on an "approved" list (which must be made available to the public upon request), media specialists must evaluated them for their content. As such, restoring fully-functional, state-compliant libraries throughout a school could take quite some time. The district has asked for volunteers to help media specialists, but ultimately the specialists would be responsible for any content did not comply with new standards.
Judd Legum of Popular Information reports that teachers throughout the district were told to remove books until they had the chance to be vetted. While vetted books are free to remain on the shelves, the task of evaluating collections, many built over the course of an educator's career, is an arduous one. Don Falls, a history teacher at Manatee High School, told the Herald Tribune that he plans to obscure his shelves to prevent access, reluctantly, out of an abundance of caution. "If you have a lot of books like I do, probably several hundred, it is not practical to run all of them through (the vetting process) so we have to cover them up," he said. "It is not only ridiculous but a very scary attack on fundamental rights."
In addition to being logistically challenging — in an interview with MCSD's Chief of Staff, Kevin Chapman, Popular Information confirmed that each school has "one person" to take on this monumental task — the standards included in the law are not always clear. One guideline states that books must "avoid unsolicited theories that may lead to student indoctrination," but does not define "indoctrination." (Does Charlotte's Web indoctrinate children toward veganism...?) However, according to reporting from EdWeek, a voiceover included in the official training video for media specialists states "Critical Race Theory, culturally responsive teaching, social justice, social and emotional learning, and any other unsolicited theories that may lead to student indoctrination are prohibited."
In an interview with Fox 13, the Manatee Education Association union president, Pat Barber spoke against these new guidelines, noting, "We have people who have spent their entire careers building their classroom libraries based on their professional and educational experience and understanding of the age of the children they teach ... Now, their professional judgment and training are being substituted for the opinion of anyone who wishes to review and challenge the books."
Other Florida districts are expected to follow suit in order to comply with the law in the coming weeks and months.