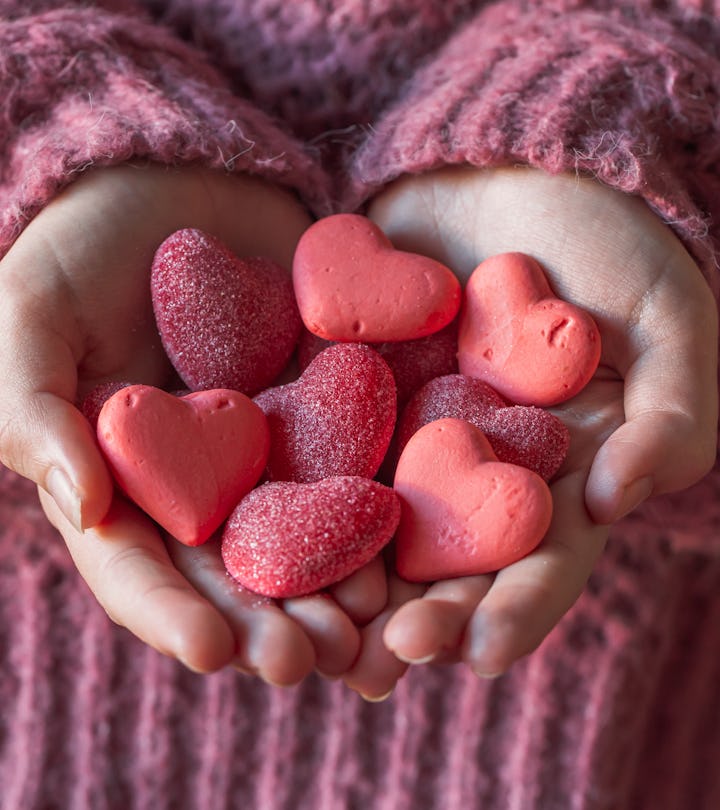 Os Tartarouchos/Moment/Getty Images
17 Fun & Interesting Facts About Valentine's Day
Conversation hearts are made by the billions.
There are so many ways to celebrate the loveliest holiday of the year — even when you have kids at home. Above and beyond a romantic night out, you can make some heart-shaped desserts, give your kids fun gifts (because, of course, they need another themed Squishmallow), play some games as a family, and then snuggle up with your significant other to watch a steamy movie after the kids go to sleep. To round out your Feb. 14 celebration, you can also share these fun facts about Valentine's Day with your kids.
Of course, there's plenty to know about the history of Valentine's Day and what the holiday means, but there are also some really interesting tidbits about the day to learn. Did you know that more people got engaged on Valentine's Day in 2020 than on any other day of that year? (But that isn't always the case, as you'll find out below!) Do you know which type of flower is the most popular to give on Feb. 14 or which candy is the most popular type sold for Valentine's Day? As you prepare to celebrate this year, take a look at these fun facts and statistics to learn even more about the holiday.
No matter how you plan to spend the day, these fun facts about Valentine's Day are worth sharing with your loved ones.
This article was originally published on