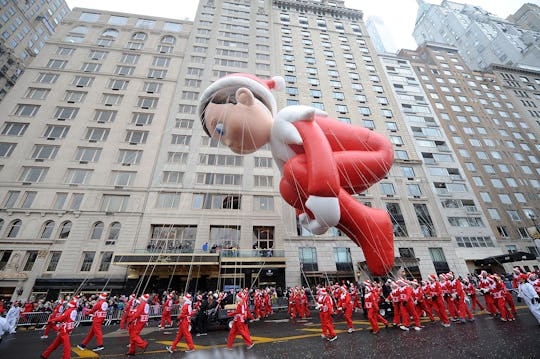 Brad Barket/Getty Images Entertainment/Getty Images
17 Hilarious Elf On The Shelf Memes To Get You Through The Final Stretch
Better to laugh than cry.
Every year, it seems like more and more families are "adopting" their very own Elf on the Shelf. Kids tend to get pretty excited whenever their family's elf comes back to town after spending much of the rest of the year at the North Pole, but when it comes to parents, it appears most either love it or hate it. Regardless of if you happily trot that elf out every year and plan all kinds of hijinks for it or think it's terrifying and won't let one in your home, you can appreciate these funny Elf on the Shelf memes.
The best part of Elf on the Shelf season is the hilarious antics. As these Elf on the Shelf memes show, parents get super creative every day with the way their family's elves greet their kids in the morning or when they arrive home from school. While those staged scenes aren't exactly effortless (and by that I mean that they can be a real pain), they can provide endless entertainment for kids and even get a few laughs from adults. Funny memes, tweets, and photos of (or about) what parents have coaxed their family's elves into doing leaves everyone laughing and nodding, because clever Elf on the Shelf ideas are the gifts that keep on giving all season long. It's a tiring trek through the holiday season each year, which means you can and should embrace the clever, funny antics that come with making your family's elf's visit magical for your kids. You may not anxiously anticipate your kid's elf's arrival each year, but you can at least have a little fun while it's here with these Elf on the Shelf memes.
This article was originally published on