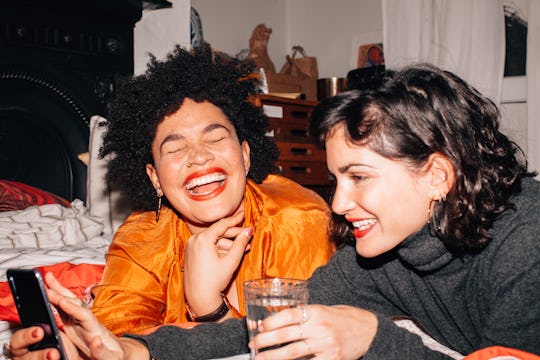 Roo Lewis/Photodisc/Getty Images
33 Silly Slang Words For Private Parts
You're never too old to giggle this hard.
At the risk of sounding truly ancient, when it comes to modern day slang words, I can hardly keep up with all the new terms. It seems like every day there's a new expression for something that I have no clue how to translate. One thing I've always been particularly proud of, however, is my ability to interpret hilarious slang words for private parts. Yes, I know, this makes me sound like I have the comedic affinity of a teenage boy. And you know what, maybe I do. But there's nothing better than inserting some funny names for private parts into conversation with your very closest pals.
Sure, these words might not be something you want to pass along to your young children. After all, it's important not to use euphemisms when discussing anatomy with kids. But think of how funny it would be if you managed to explain to your partner that your kid bit you in the "gazongas." Or to tell your friends that your dumplings are a little sore. Colorful and creative language to describe your most precious parts is not only fun, it's funny, too. So instead of talking about your vagina like it's just your vagina, why not introduce some funny nicknames for it that elevate it to the next level?
With these 33 rather unusual funny names for private parts in your lexicon, let the winky conversations with your besties flow.
This article was originally published on