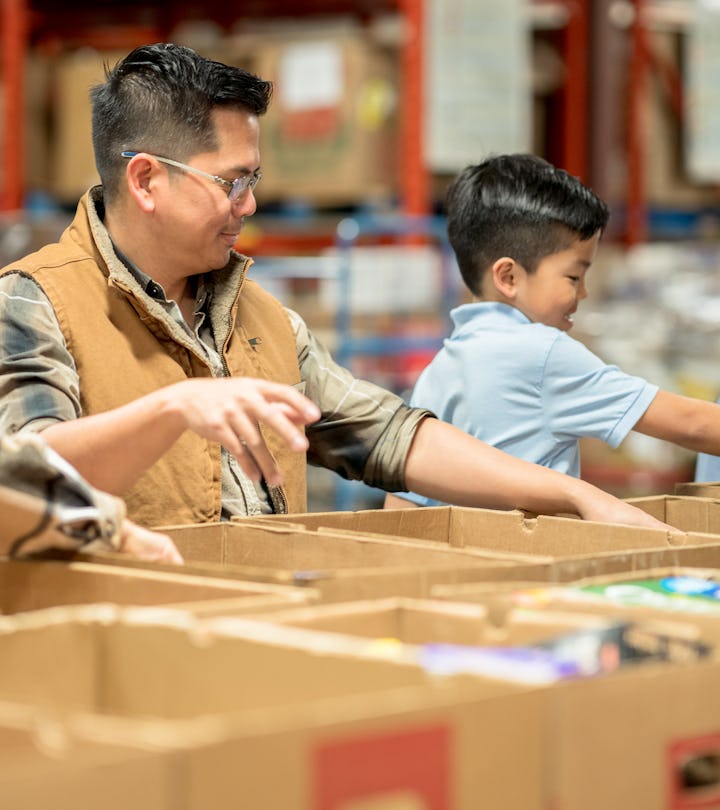 FatCamera/E+/Getty Images
13 Organizations Doing Incredible Work For Moms, Babies, & Families
Thoughtful recommendations from Romper's editors and writers.
You scored some sweet deals on Black Friday and Cyber Monday, but have you heard of Giving Tuesday? It's the perfect time to donate to causes close to your heart, organizations pushing for change, or researchers innovating to save lives. Here, Romper's editors and writers nominated an organization they'll support this year, and hope you'll consider them too.
What is Giving Tuesday and when is it?
Giving Tuesday began in 2012, and happens each year after Thanksgiving, Black Friday, and Cyber Monday have passed. That means Giving Tuesday 2022 falls on Tuesday, Nov. 29. The holiday encourages people to donate to non-profit organizations during a season that encourages a lot of spending anyway. Those generous donations are more important than ever heading into the holidays, when many could use extra support and care from their communities.
If you're not in a position to donate funds this year, there are plenty of other ways to get involved on Giving Tuesday. The Giving Tuesday organization encourages citizens to give blood, share essentials (like toiletries) with unhoused people, post about your favorite nonprofit or cause on social media, or donate your time and skills to an organization you want to support.
If you are looking for an organization to donate to this Giving Tuesday, here are Romper's nominees.
Whether you donate money, time, or skills, all generosity is welcome on Giving Tuesday.