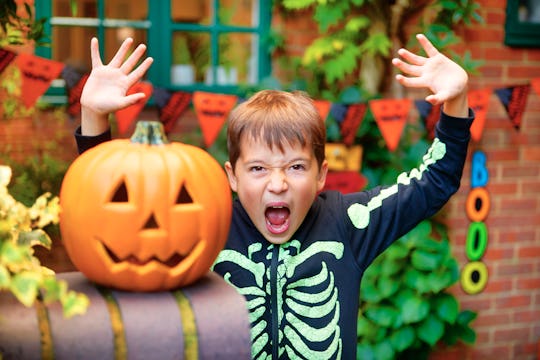 Peter Dazeley/Photodisc/Getty Images
Kids Will Love These Not-Too-Spooky Halloween Poems
Poetry helps kids build memory and brain power. And that makes sense. Repeating rhymes is a great way to lock them into your brain. That could be times tables or fun stanzas all about a certain special holiday; for instance, Halloween poems for kids.
With the spooky season on the horizon, now is a great time to break out some poetry to help your children understand what Halloween is all about. You can go with simple rhymes or more involved poetry from the likes of Longfellow or Edgar Allan Poe. Either way, the best way to understand poetry is to say it out loud. This is a performative medium so get the kids into the "let's put on a show" spirit by having them repeat these poems then ask them to say them back to you. Once they feel confident in their memorization, you can have them perform these Halloween poems for friends, family or neighbors when they go out trick-or-treating.
What learning Halloween poems for kids will also do is establish great childhood memories so they remember fall days as filled with laughter, fun, and silliness.
Ready, set, rhyme! Get your poetry on this Halloween.