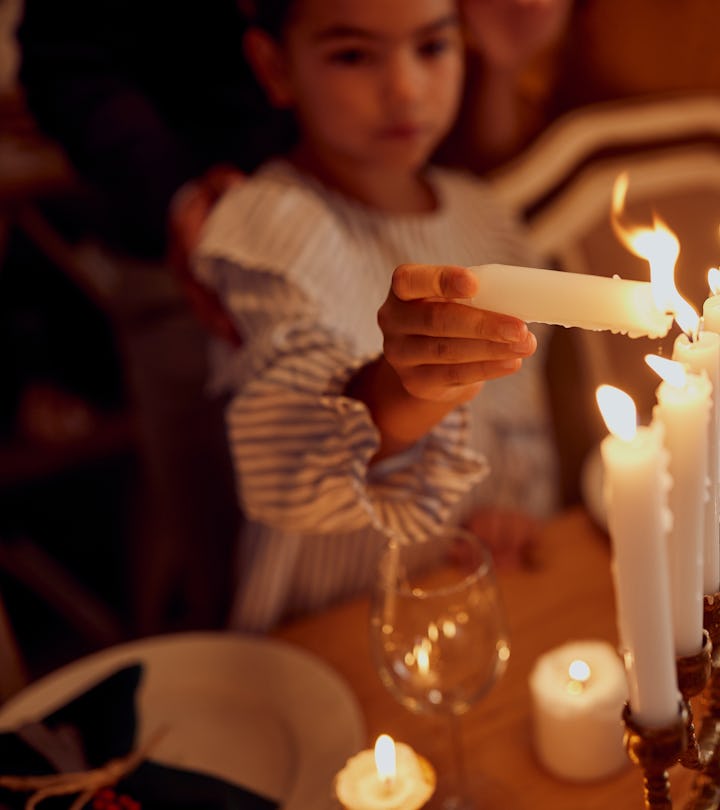 Shutterstock
14 Hanukkah Gift Sets To Simplify Your Eight Nights Of Gifting
There's a little something for everyone.
We may receive a portion of sales if you purchase a product through a link in this article.
If your family exchanges gifts during Hanukkah, you know it can be a bit of an undertaking finding eight presents for each of your loved ones. Instead of combing the aisles for ideas, consider buying a Hanukkah gift set — not only does it take the stress off of finding enough presents for each night, but everything you gift will have a curated feel.
Hanukkah hasn't always included gift-giving, according to TIME. Historians disagree about the specifics, but believe it began as a way to bring joy to Jewish children around the holidays, similar to all the pomp and circumstance kids experience with Christmas. But rather than putting a pile of presents under the tree or in stockings, many families give eight smaller gifts one at a time on each night of Hanukkah.
So, that's where Hanukkah gift sets can come in handy. Buying a set ensures all of the gifts work well together, and it can feel exciting for kids to wonder how tomorrow night's gift will add to what they have already. And because it all comes together, the hard part is done for you.
While you can always hand select each gift for your loved ones, sometimes it's just easier to buy a Hanukkah gift set and break it up when it arrives. No one will blame you (nor do they ever have to know).