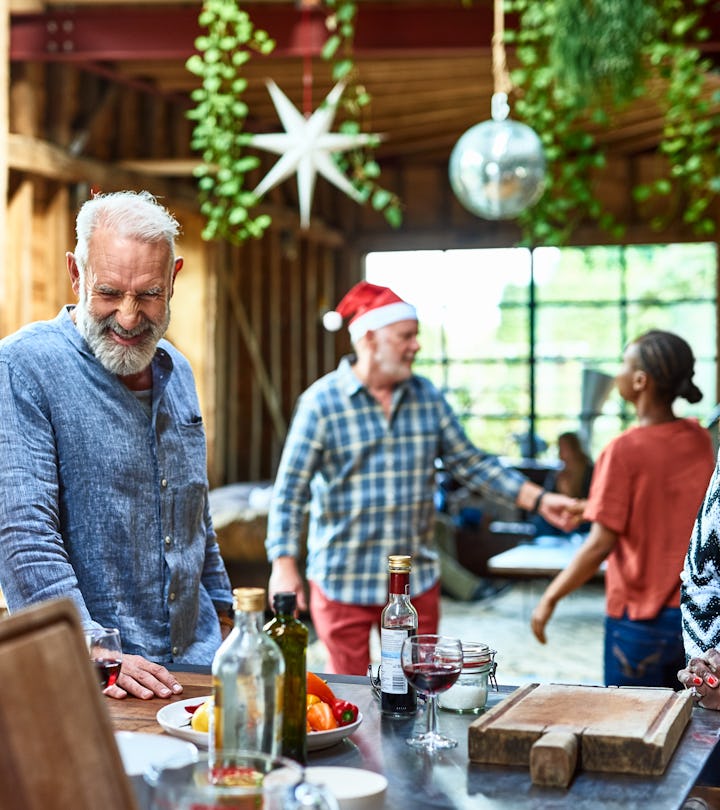 10'000 Hours/DigitalVision/Getty Images
19 Holiday Gift Ideas Perfect For Your In-Laws
You can't go wrong with any of these sweet gifts.
We may receive a portion of sales if you purchase a product through a link in this article.
Choosing holiday presents for your in-laws can be tough, especially you've had to set boundaries with them in the past (or just straight up don't get along). But it is possible to find a gift that is lovely, useful, and thoughtful for your in-laws without shelling out big bucks. We've dug into the deep corners of the internet to find these Christmas gifts for your in-laws that won't blow your budget, but will show that you care nonetheless.
From a floral photo frame to noise-cancelling headphones, one of the most important aspects of choosing a present for someone is to think about what their hobbies and interests are, and let that give you direction. Even if a gift is small or on the lower end of the cost spectrum, it can be a huge hit if it shows that you put in some thought about what they might enjoy. Even if choosing a Christmas gift for your in-laws is always the hardest task of the holidays, choosing a high-end staple for the home, like a fragrant candle or cozy throw blanket, will always be well-received.
When in doubt, look to the grandkids to give a personalized touch to a present for your in-laws. What grandparent doesn't want more photos of their grandkids to gaze at throughout the year?
Shopping for Christmas gifts for your in-laws doesn't have to be stressful, so stop putting so much pressure on yourself to get it right. As long as the gift fits their style in some way, whether it's their decor or their sentimental style, your gift will be very much appreciated.
This article was originally published on