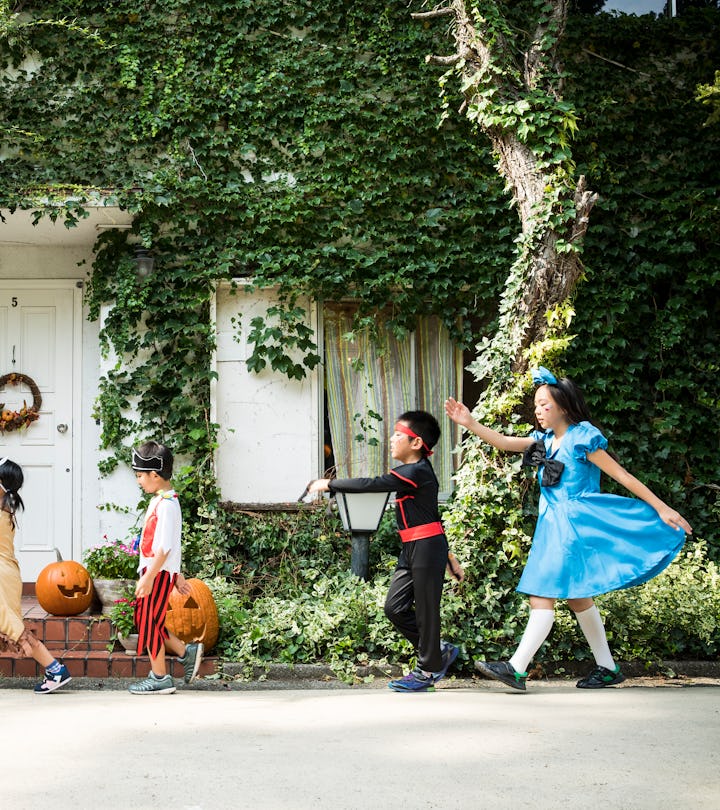 kokouu/E+/Getty Images
21 Brilliant Homemade Halloween Costumes
Skip the costume shop with these DIY costume ideas for all ages.
At the center of the Venn diagram of people who are super-creative and people who are super-last minute, you'll find "homemade Halloween costumes." After all, DIY costumes are a great way to make something original, and they're also super helpful when it's the night before Halloween and your kid changes their mind about what costume they want to wear for the umpteenth time.
Some of the costumes on this list will take a little planning and a trip to the craft store, and some will literally come together in under 10 minutes, especially if you have a printer at home. There are homemade Halloween costumes for babies, adults, and kids, and these ideas can be scaled up or down to work for any age. Some are punny, some are just kind of silly and fun, and some give off classic Halloween vibes without actually being scary. Break out the glitter, the paint, or at the very least some double-sided tape, because these homemade Halloween costumes will have you flexing your creative muscles (or at least looking at the clothes in your closet in a different way).
Read on for homemade Halloween costumes that won't break the bank, will satisfy your inner crafter, and many of them can be put together last minute.
No matter how crafty you are, there's sure to be a homemade Halloween costume on this list that you can pull off, even at the very last minute.