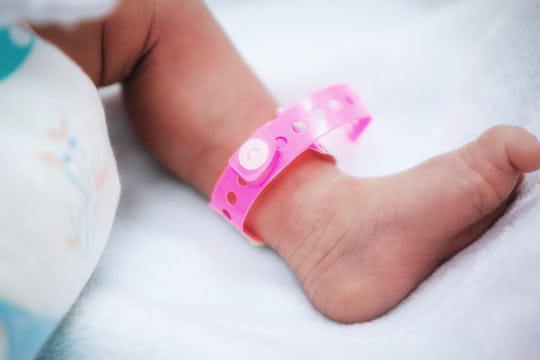 Constantine Johnny/Moment/Getty Images
12 Ways To Support Parents Of A Premature Baby
Because they could use a little extra love
With approximately 40 weeks to prepare for a new baby, it's easy for expecting parents to prioritize and put off tasks that can wait, but if their baby is born prematurely it can throw everything off during an already emotional time. Friends and family can make the situation a little less stressful by knowing a few different ways to support parents of a premature baby. Between logistics, preparations, and their general well being, preemie parents can use all the help they can get.
When you think of a premature baby, the image of a teeny baby in the NICU likely comes to mind, but premature babies are born any time before the 37-week mark, according to March of Dimes, so many parents get to take their early arrival home with them, but that doesn't mean their house is totally prepared or that they're not also overwhelmed. No matter when the baby is born, new parents could use a little extra love and support.
Even the smallest gesture could mean the world to the new parents. Dropping off some coffee, picking up some diapers, or just letting them know you're there to help are all things that will make them feel a little less alone during an otherwise difficult time. Here are some more ways you can help support new preemie parents.
Parents of premature babies have a lot to unexpectedly process and manage when their baby arrives. Kind gestures, big or small, from friends and family will be so appreciated. Anything you can do to make things a little easier for them and allow them to focus their attention on the baby won't soon be forgotten.