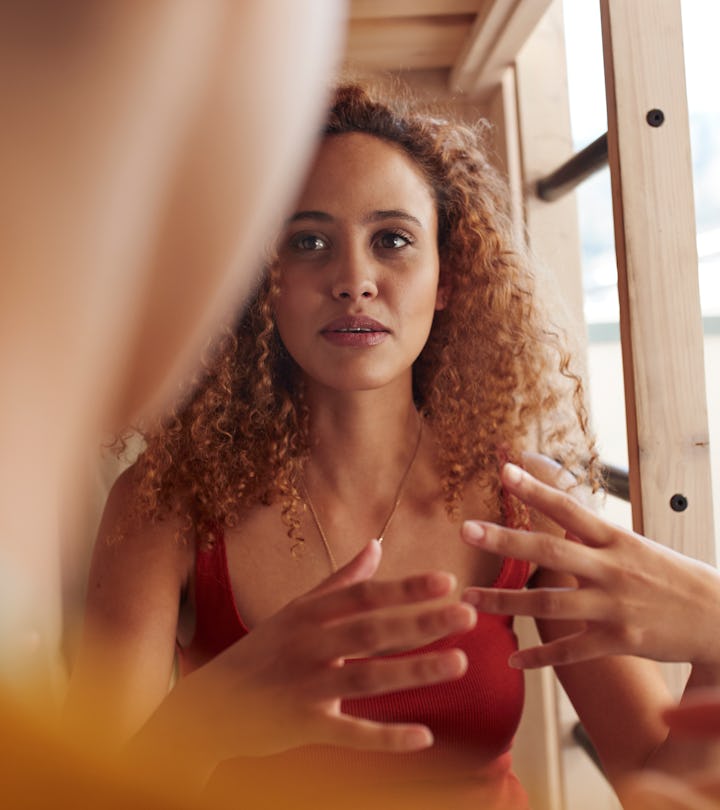 Klaus Vedfelt/DigitalVision/Getty Images
9 Subtle Signs You Annoy Someone
You think you're adorable, but the truth is you're getting on someone's last nerve. And that's not a cute look on anyone. But how to know if you're annoying someone in the first place can be tricky. So, by tuning in with intention to subtle signs you annoy someone, you can fix your situation, save your friendship and learn about yourself, all at the same time.
It's never too late to work on your interpersonal skills, because, let's face it, life is a lot more fun when you get to hang with people who truly enjoy your company. And although you definitely don't want to live your life to please other people, you do want to be cool with your friends, colleagues, and family, right?
Toeing the line between being yourself and acting in accordance with social norms, paying attention to social cues, and learning how to navigate being in a social setting is hard work. But it can be done with a little introspection and a couple of tweaks to your behavioral patterns. Medical doctor and life coach Dr. Susan Biali told Psychology Today that people adapt their personality traits in the social world all the time. Self-awareness is everything, and that while it's important to be cognizant of how you come off to others — for example, if you get the urge to ask am I annoying you? — it's equally as important to be compassionate with yourself. Give yourself time to figure out what about yourself is worth adapting, and what you need or want to change about yourself, and why. The following are subtle signs you may be annoying people, and solutions for how to remedy the situation without losing yourself in the process.
It can be tricky to tell if you're being annoying in a friendship, but if the friendship is important to you, it may be worth it. Hopefully now you know how to tell if you're annoying someone, and what to do about it.
This article was originally published on