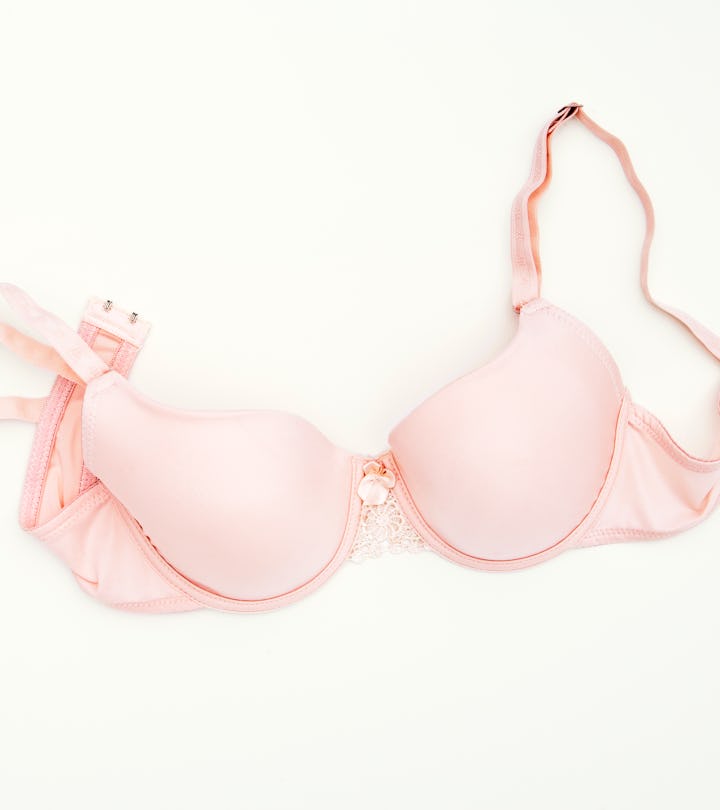 Karen Beard, Getty images
10 Ways To Make Your Bras Last Longer
Because they're not exactly cheap.
Real talk: bras are expensive. But there are ways to make your bras last a long time. With good care comes extended use which equals money saved. All you need to do is make a few changes to your washing process and you'll find all sorts of ways to make your bras last a long time.
Of course, it's important to first understand that not all bras are made equal. Some require a bit more delicate care than others. Just think about intricate lace bras and you'll have a clue why those might require kid gloves as opposed to the spin cycle. That said, you might be surprised to learn that even more durable undergarments, like sports bras, can benefit from a more gentle touch. Sure, these ways to make bras last a long time often require more planning than merely throwing them into the washing machine, but Kirsten Schofield, Creative Director at Underpinnings Lingerie in Louisville, Kentucky, says it's worth the effort. Here's how to make your bras last as long as possible.
We at Romper only include products that have been independently selected by our editors. We may receive a portion of sales if you purchase a product through a link in this article.
"My advice is to spend more on everyday pieces. Fashion comes and goes," she says, but a good bra can change your life.
For more bra shopping ideas or ways to make your bras last a long time, check out Schofield's blog.
This article was originally published on