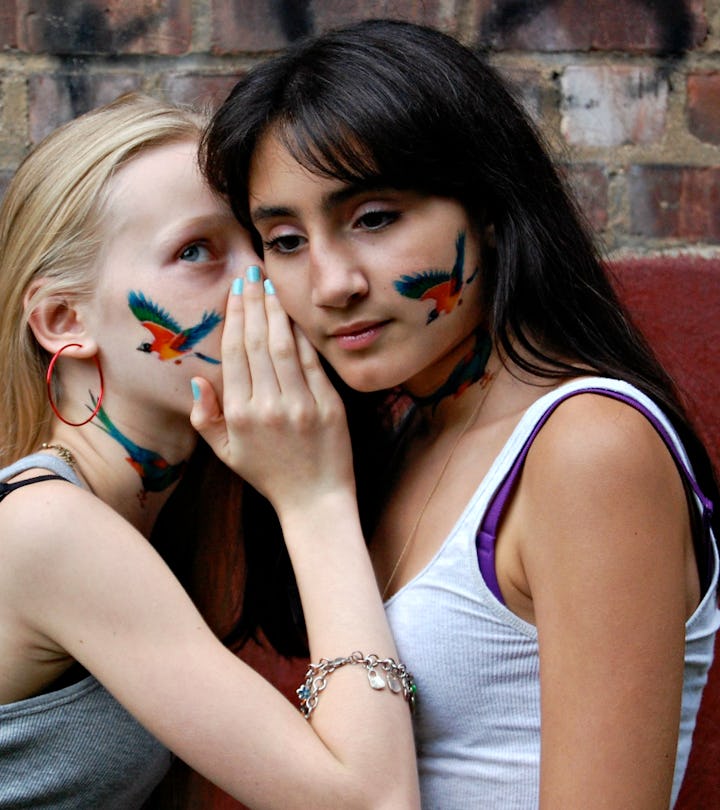 Daniela Reinsch/Moment Open/Getty Images
Here Are The 7 Best Ways To Remove Temporary Tattoos
When it starts to fade, it's got to go.
Temporary tattoos are a fun way to change up your look for a festival or big event, but sometimes they aren't quite temporary enough. Knowing how to remove temporary tattoos quickly and painlessly will help you enjoy having a little fake body art even more. Now you can rock all sorts of temporary tattoo designs during a vacation or long weekend, and still look like your usual self for work or family duties. Or you can feel comfortable letting your kid go bananas with the fake tattoos at a birthday party on Sunday, without worrying what they'll look like at school on Monday. There are a few great, easy ways to remove temporary tattoos, and we've covered them all here.
Fake tattoos will typically wear off on their own in about a week or so, but there are all sorts of reasons you might want to remove a temporary tattoo right away. Maybe it's starting to peel or fade, and you'd rather remove it all at once. Maybe your kid decides they don't really want to rock that dinosaur on the arm after the initial excitement wears off. Whatever the case, it's easy enough to make temporary tattoos disappear fast.
Temporary tattoos have come a long way in recent years. The newer models are nothing like the blurry cartoon characters that used to come in gum ball machines (although those were great at the time). New temporary tattoos can look real and function as a fashion accessory. Honestly, the floral ones are so intricate, they would fool just about anyone into thinking you got the real thing.
But, when you're ready to get temporary tattoos off? Simply follow these tips for removing a temporary tattoo to start all over.
It's likely you have the supplies you need to try at least one of these ways to remove temporary tattoos at home already, so that lovely design that you're ready to part with can be easily removed in no time.
This article was originally published on