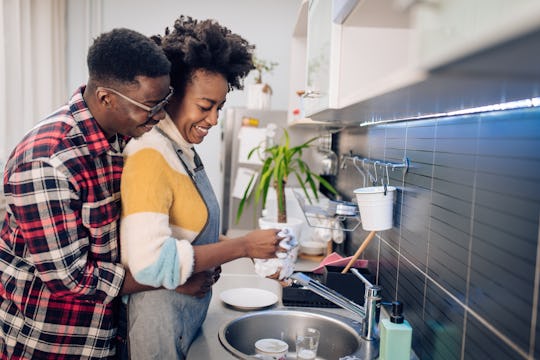 RgStudio/E+/Getty Images
25 Questions You Should Be Able To Answer About Your Partner
Because you're a supportive partner who listens.
If you've ever fallen in love, you're probably familiar with the phase of a relationship where you stay up all night and talk about everything under the sun. Those early days are magical and they usually lead to some deep conversations where you learn a lot about one another. As time marches on, you'll gain even more insight into what makes your partner tick, and there are some questions about your partner that you should definitely know the answers to by the time your relationship reaches the point of serious commitment.
Of course, you'll probably cover the basics early on. You know, stuff like the color of their eyes and where they went to college. You might learn which type of chocolate they like best (milk, dark, or white?) and if they're a cat or dog person. But when it comes to the more interesting and surprising things that your partner may reveal over the course of a lifetime, you might be shocked to learn the answers to more than a few of the questions below.
Even the best relationships keep growing together over time, so it's never too late to learn little intricacies like what your partner likes to watch on TV when they're sick or what superpower they wish they could have. If you aren't positive that you and your partner would ace a round of The Newlywed Game, read on to see which answers to the questions below you already know and which ones you still need to ask.
This article was originally published on