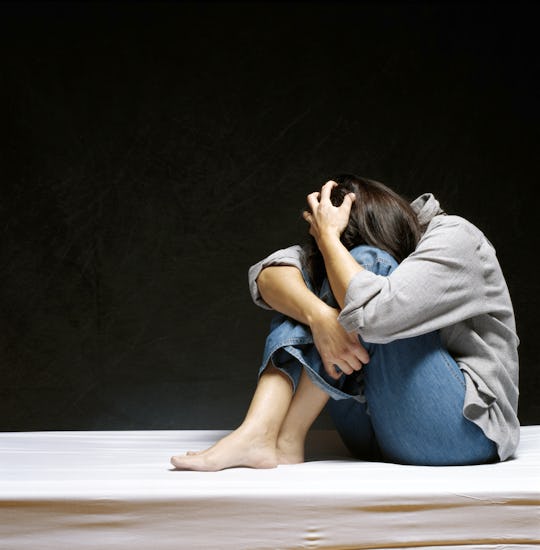 Ghislain & Marie David de Lossy/The Image Bank/Getty Images
If Your Mom Criticizes These 5 Things, She May Be Toxic
And some space might be healthy.
Even when you're well into adulthood, your mother's opinion probably still matters quite a bit. On some level, you just want to make her proud. However, that kind of validation isn't always available. For instance, if your mom criticizes certain aspects of your life, then she may be a toxic parent, and/or you may have a toxic relationship with her. Sometimes the best and healthiest option is to stop relying on a toxic person's judgement about your life totally.
Your desire to be a dutiful child at any age probably comes from a good place. But some parents are legitimately impossible to please. Everything is your fault and a disappointment. You may feel powerless around this toxic parent, even when you're a full adult (and maybe even a parent) in your own right. It's hard to undo decades of misdirected anger and blame, especially if it's always been there and seemingly "normal" to you. Thankfully, there are plenty of strategies for dealing with a toxic parent, and the first step is recognizing if you have a toxic mom or dad. Setting healthy boundaries, and limiting the time you spend together, are just two of the ways some people manage these tricky relationships.
Read on to see whether your mom might show these potentially toxic traits, and consider getting some backup from a therapist if anything hits too close to home.
For the most part, criticisms from a toxic mom shouldn't run your life. That being said, in some cases there may be a fine line between what toxic and what ia is a fine line between have to run your life in any way, and a bit of distance from her might be healthier for you anyway.
If you or someone you know is seeking help for mental health concerns, visit the National Alliance on Mental Illness (NAMI) website, or call 1-800-950-NAMI (6264).
Sources
Sarah D'Andrea, sexuality expert and consultant
Lisa Vallejos, Ph.D., relationship coach and psychologist
Shannon Thomas, trauma therapist and author of Healing from Hidden Abuse
This article was originally published on