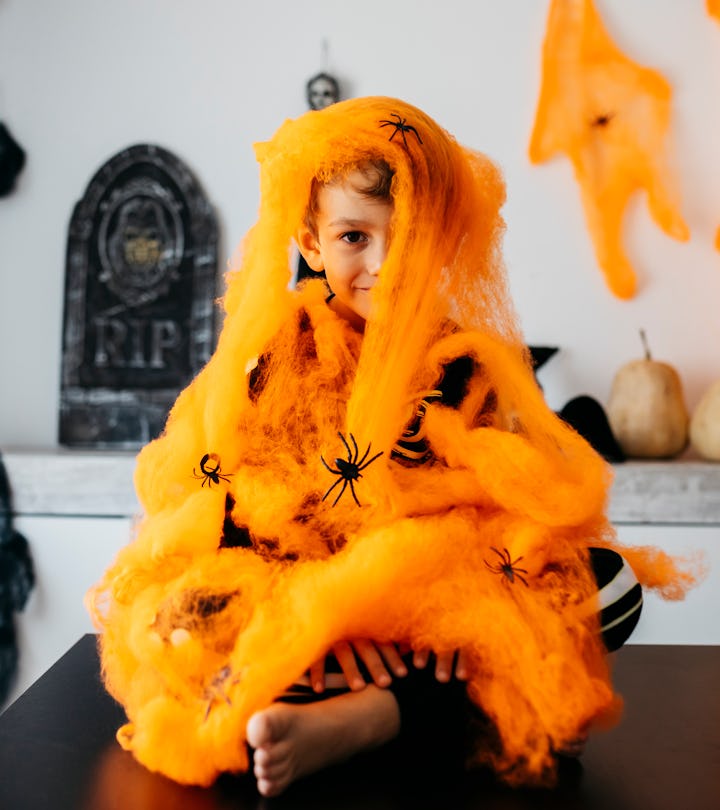 Westend61/Getty
16 Indoor Halloween Activities If You're Not Trick-Or-Treating
Spooktacular ideas for your family's celebration.
Even if your kids won't be hitting the streets costumed-up and knocking on doors in search of the house with the king-sized candy bars, Halloween at home can still be an absolute blast. These indoor Halloween activities if you're not trick-or-treating are perfect for the entire family to enjoy together.
I know what you're thinking: Why on earth would you spend Halloween at home? Trick-or-treating is an absolute blast, but there are plenty of reasons why families might choose to stay home on Halloween night. Maybe they have an infant who is too young to be out and about. Perhaps their toddler is in that dreaded phase where they like to run away as fast as they can, or their kids are terrified of the scary costumes and decorations. Maybe they're sick and don't want to spread germs. Whatever the reason, families who opt to spend Halloween at home can still have a ghoulishly fun time.
A Halloween without trick-or-treating doesn't have to be devoid of tricks or treats. There are still plenty of activities to enjoy at home on Halloween night. From telling ghost stories to watching spooky movies, your family can celebrate from home and enjoy loads of sugary snacks while staying safe.
We only include products that have been independently selected by Romper's editorial team. However, we may receive a portion of sales if you purchase a product through a link in this article.