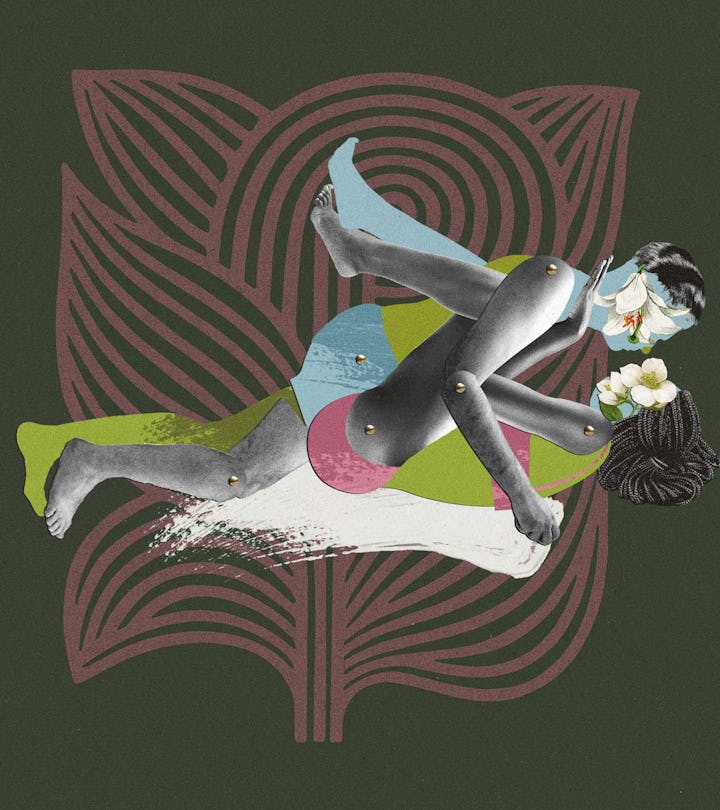 10 Kama Sutra Positions To Help Mix Things Up In The Bedroom
We all have our favorite go-to positions in bed, but every now and then it's nice to add a little variety to your sex life. One of the easiest ways to do this is by mixing some new Kama Sutra positions into your routine. Trying out new positions is sure to add a little extra spark, because the best-case scenario is you end up finding something you both love, and the worst-case scenario is you have a good laugh with your partner when you can't figure out how in the world to get the position just right.
If you're unaware, the Kama Sutra is an ancient book that was originally written in Sanskrit and basically served as a how-to for dating, marriage, romance, and pleasure. Since it was written so long ago, a lot of the content is problematic in today's culture, however, the book also includes an illustrated list of 64 sex positions that are ideal for pleasure, and they're just as enjoyable today as they were back then. And, while the Kama Sutra is illustrated featuring male-female relationships, a lot of the positions can be enjoyed by any couple with some minor modifications or the use of toys.
Over the years, the Kama Sutra positions guide has become so popular that people have added (unofficially) more and more positions to it. By now, all you have to do is a quick Google search and you'll easily find more than 100 positions to try out. Still, there are only 64 positions that are truly from the OG Kama Sutra, and some stand out more than others. So, if you're looking to change things up in the bedroom, here are some new positions to try, ranked from easy to difficult.
This is just an introduction to the many different Kama Sutra positions that are worth trying out, but one step at a time, right? Remember that the purpose of trying new positions is to make sex more pleasurable, so go through this list at your own pace, and put your focus on enjoying the process, not on perfecting every position.