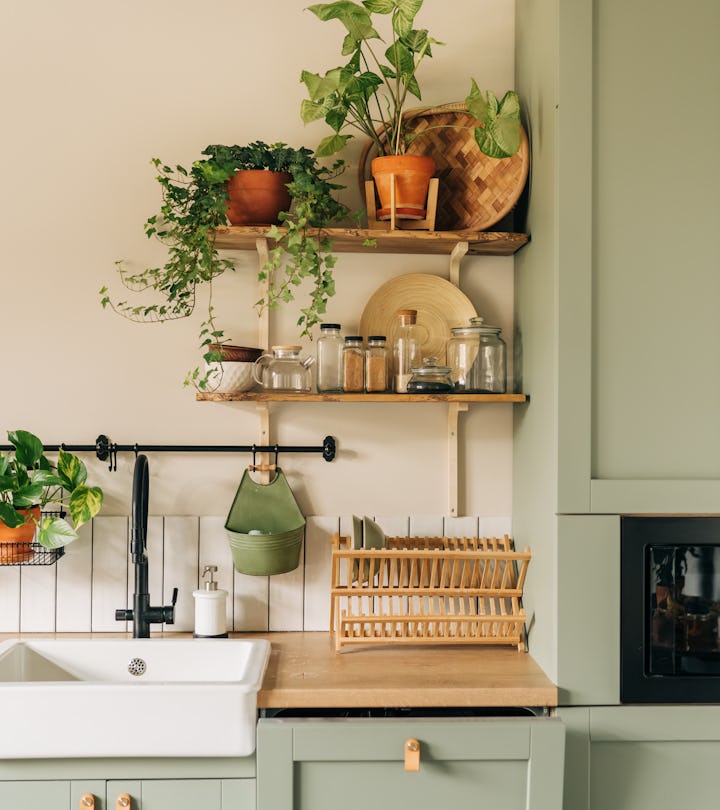 Kseniya Ovchinnikova/Moment/Getty Images
30 Kitchen Mistakes You're Probably Making (& How To Fix Them)
Save money, time, and counter space with these products.
While self-help authors and finance podcasters want you to skip your daily Starbucks or opt out of guacamole at Chipotle, there are actually a lot of swaps and small investments you can make at home that will save you just as much money. Those savings start in the kitchen, where common kitchen mistakes can really add up, taking a toll on your bank account.
A study in the American Journal of Agricultural Economics found that the average American household wastes 31.9% of its food, which equates to about $1,866 each year. It's usually a result of food going bad before you can eat it. That number doesn't account for other kitchen costs, like paper towels, plastic bags, or appliance repairs, all of which can be prevented by making a simple swap or adding a new product to your cleaning routine.
Aside from money in the bank, solving some of your kitchen mistakes can add to your life in other ways: in space saved, cleanliness made easier, and organization achieved. Take a look at how some simple product swaps and additions can help you in the long run.
We only include products that have been independently selected by Romper's editorial team. However, we may receive a portion of sales if you purchase a product through a link in this article.
So, which common kitchen mistakes of yours could these products help eliminate? These products are here to help, whether your goal is to save money, be more sustainable, or just try out some interesting new gadgets.