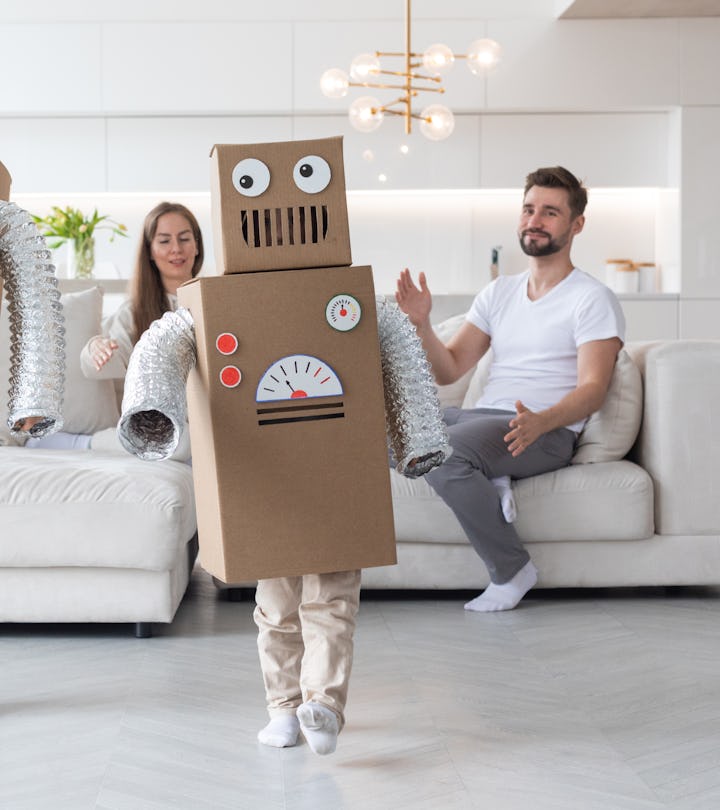 Shutterstock
14 Last Minute Halloween Costumes For Everyone
If you feel like October went by in about five minutes, you're not the only one. This month was fast, and it's hard to believe Halloween is right around the corner — like, literally, in just a few days. One day you had weeks to plan and put together the perfect costume, and the next, you've found yourself scrambling to find something, anything, to wear. It might seem like a lost cause, but there are actually plenty of last minute Halloween costume ideas that you can piece together quickly and still impress everyone you're going trick-or-treating with.
Unfortunately, if you were looking to purchase an entire costume, you might be out of luck. Your best bet is to head to a nearby store, like Target, Walmart, or a Spirit Halloween pop-up, to see what they have something left in your size. Ordering something online, at this point, could mean your costume arrives on November 3. If you do want to order something, do it ASAP, choose the most priority shipping possible (or get on Amazon and find a 1-day Prime delivery), and hope for the best. Definitely avoid sites like Etsy right now — there is very little chance something will ship that quickly.
You can also check out the below ideas to put together a fun costume for you, your partner, or your kids — or everyone. It's time to get just a little creative with these last minute costume ideas.
Remember, not every Halloween costume has to be super elaborate and creative! Sometimes you need a year where you go as something easy and basic so you don't bend over backwards trying to find the perfect costume. Any of these last minute ideas are great in our book!