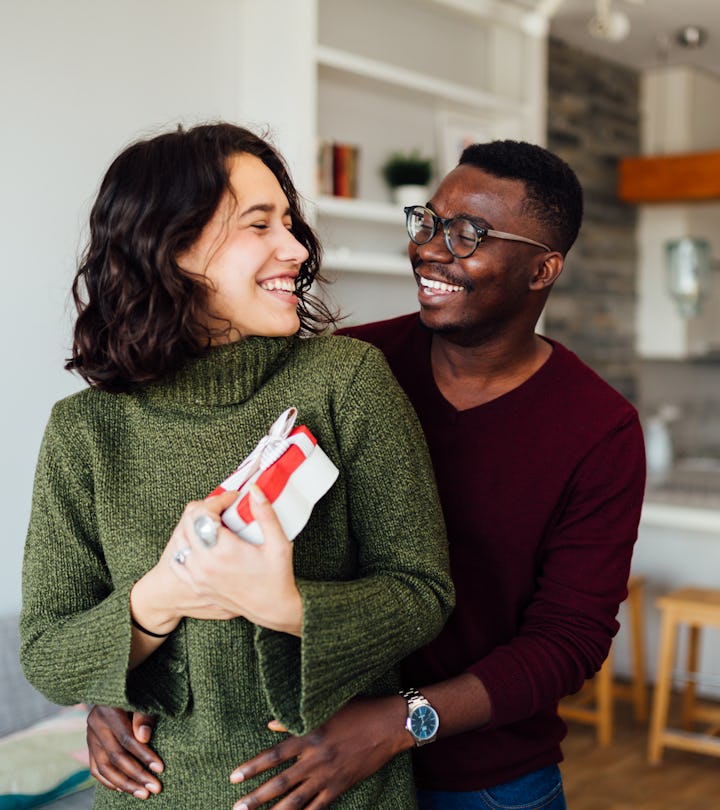 Brothers91/E+/Getty Images
These 17 Last-Minute Valentine's Day Gifts Are Total Winners
No one wants discounted chocolates on February 15th.
We may receive a portion of sales if you purchase a product through a link in this article.
There's no advent calendar leading up to Valentine's Day, no children counting down the days until Cupid arrives, so it makes sense that Valentine's Day may slip your mind. If, oops, it's Feb. 13 and you have nothing for your spouse, best friend, secret Galentine, or sister, these last minute Valentine's Day gifts for her will come in handy.
Sure you could make a mad dash to the drugstore for some generic heart-shaped chocolates (no judgment, they're good) or you could pick-up a heartfelt card or give her a Valentine's Day poem. But if her love language is gifts (honestly everyone's is a little bit) try one of the last minute Valentine's ideas on this list.
There are two fun party games below, one courtesy of Esther Perel that is specifically designed to foster intimacy among partners or friends, a bag that uses the same nylon as Prada (at a not-Prada price), a handmade journal, and so much more. And don't forget the magic (and immediacy) of online gift cards if you're late, like morning-of-Valentine's-Day-late, can't-depend-Prime-late. It still shows you thought of her, found a store you know she'll like, and want her to pick out exactly what she wants. What's not to love about that? Read on for these last minute Valentine's Day gifts for her that don't feel rushed or last second at all.
Bottom line? Don't panic if you don't have a present for Valentine's Day and the holiday is fast approaching. Amazon Prime, expedited shipping, and good old gift cards make finding a thoughtful last minute Valentine's Day gift for her no big deal.