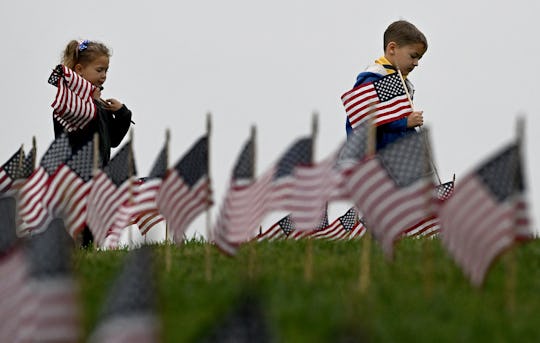 MediaNews Group/Inland Valley Daily Bulletin via Getty Images/MediaNews Group/Getty Images
Meaningful Poems To Read On Memorial Day
These truly capture the complexities of war and grief.
For plenty of people, Memorial Day means a three-day weekend and awesome cookouts. Of course it's wonderful to spend the day enjoying the company of your friends and family, but it's also crucial to take a moment and reflect on the somber history behind this occasion as well. Reading a few Memorial Day poems will help you appreciate the soldiers who have given their all defending while the safety of their country.
Originating in the years following the American Civil War, Memorial Day is an official federal holiday that honors those who died while serving in the United States military, as explained by History.com. It's common to observe the day with visits to cemeteries or memorial sites. This holiday, now observed annually on the last Monday in May, is also used to attend special services and parades honoring the US military.
So in honor of those who lost their lives in the service of their country, take a moment to read over these poems, and maybe even share a few lines on your social media accounts. These meditations on the horrors of war, the unimaginable bravery of soldiers, and the desire for a more peaceful world are sure to hit home. Spend some time with these words as you reflect on your own friends, family, and freedom.
Memorial Day is a nice kickoff to summer and a great three-day weekend, but never forget the true sacrifices made so we can enjoy this time. Read a few of these poems to bring some of that patriotism to your celebrations.
This article was originally published on