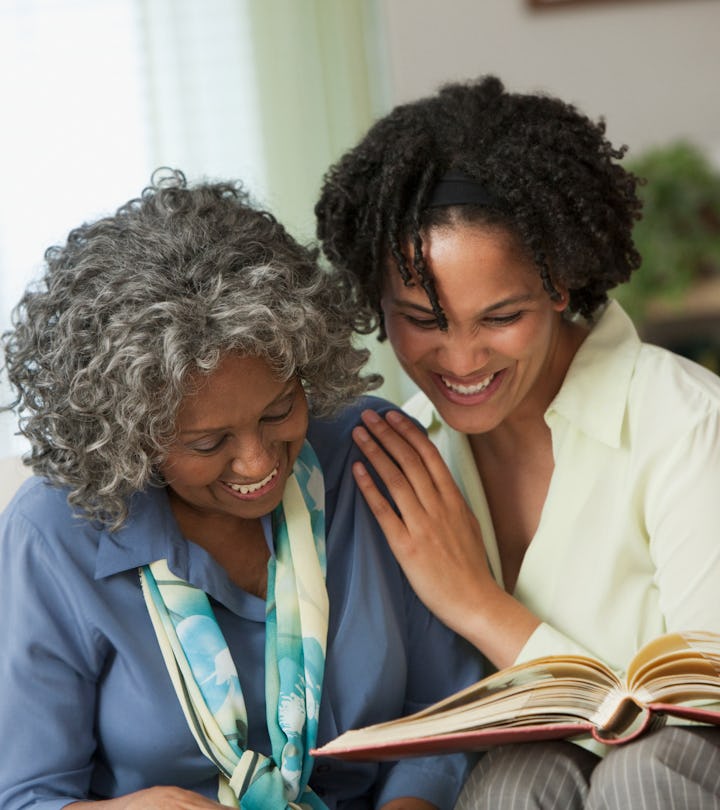 Jose Luis Pelaez Inc/DigitalVision/Getty Images
15 Mother-In-Law Poems To Honor A Very Special Person
It's hit or miss among my parent friends as far as how well everyone gets along with their mother-in-laws. It can be a tricky relationship — in-law relationships of all kinds are always a little complicated — but as far as my mother-in-law goes, I refer to her as my mother-in-love. She's really great, and I think she raised a great man. And if you're lucky enough to be in the same boat as me, you should definitely let your mother-in-law know how much she means to you. Even if your relationship has ups and downs, these mother-in-law poems might help bring you back to a sense of appreciation. After all, she raised the person you love — and if you're a parent yourself, you understand that raising kids is a lot of work. She may not be perfect — who is? — but she's the human who birthed your favorite human. That's worth celebrating.
Whether you're looking for poems for mother-in-laws, to celebrate a holiday with a card, an engraved mug, or a print, or if you're looking for mother-in-law poems to embroider on a handkerchief or a beautiful keepsake note for your wedding day, I've got you covered with these 15 poems for your mother-in-law.
Hopefully one of these mother-in-law poems speaks to you, and you can put it in a card, a print, a handkerchief, or even engraved on a mug.