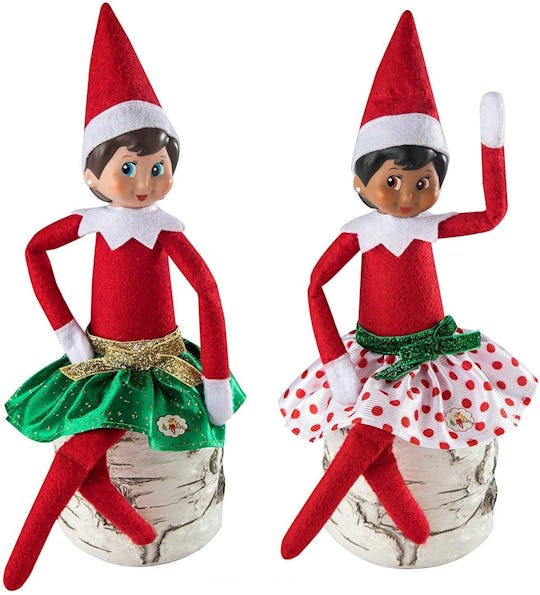 36 Festive Elf On The Shelf Girl Names
For those who want their elf to stand out.
It's about that time of year again for the tiny Christmas elves to come out of their hiding place and wreak havoc on their homes, spreading mischief and magic through Christmas day. If your Santa's little helper identifies as a girl, you may need some inspiration for names for Elf on the Shelf girls. While I always appreciate the family who gives their elves ironic and normal names like "Tiffany" the elf, or go old school and name her "Sally," nothing will get you in the Christmas spirit like having your naughty elf have a Christmas-inspired name.
Maybe your little elf named Cookie will be nice this year and have some baked Christmas cookies ready to snack on the next day for your family before she heads back to tell Santa about her observations, or Candycane can be ready to give your kids a little peppermint treat after dinner if they've been really nice that day. And if you name your elf "Wunorse Openslae," I salute you and hope you have access to a tiny elf-sized horse or reindeer and a red sleigh for her to ride back to the North Pole in to give her reports on how well your children are behaving. These names will definitely get your family in the holiday spirit, and perhaps give your kids a one-up on other children to Santa.
Picking a name for your Elf on the Shelf girl should be fun. Let this list inspire you to come up with something festive on your own, or just choose from here to keep things simple and easy.
This article was originally published on