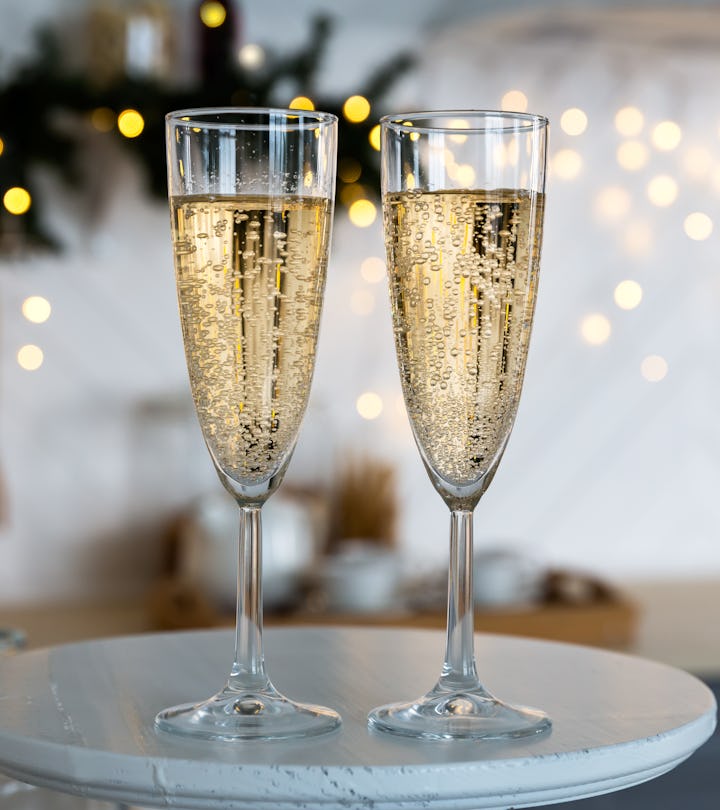 Yulia Naumenko, Getty Images
75 New Year's Eve Instagram Captions To Celebrate Fresh Starts
Have the last few years been anyone's favorite, really? Well, 2023 is nearly here, and that means it's time to toss the whole darn calendar in the trash and start fresh on Jan. 1. If you want to mark this moment in time on your social media feeds, you'll need some New Year's Eve captions for 2023 to post with your pics. You can go with a New Year's joke, poetic quote, or something quirky you create yourself.
Some look at Jan. 1 as just another day on the calendar that just happens to fall after Dec. 31. Sure, that's technically true, but there's something so symbolic about the start of a new year, especially if the year before was particularly tough. It feels like a chance to start over, right the wrongs of the previous year, or implement the lessons learned (oh my, all the lessons learned...).
So, snap some photos while you're out enjoying your favorite New Year's traditions with your friends, or staying home and marathoning movies with the kids. Whether you want to go funny or inspirational, show appreciation or share a meaningful quote, these New Year's captions are the perfect way to say "sayonara" to 2022 and "hello, darling" to 2023.
So, grab your glass of bubbly (or your coziest yoga pants) and toast to the turn of the year. No matter where or how you'll celebrating, snap some pics to look back on this time next year.
This article was originally published on