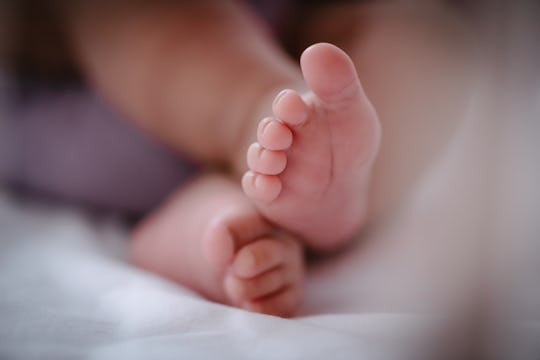 KDP/Moment/Getty Images
Newborn Loungers Linked To More Infant Deaths Than Previously Believed
Manufacturers of recalled products are urging Facebook to combat sales on the secondary market.
In September 2021, Boppy, the manufacturer perhaps best known for its line of nursing pillows, voluntarily recalled another one of its products — the Boppy Newborn Lounger line — after it was connected to the suffocation deaths of at least eight infants between December 2015 and June 2020. Now, reporting from NBC News has found that infant lounger products like the Boppy Newborn Lounger are responsible for more deaths than previously believed.
"These types of incidents are heartbreaking," Consumer Protection Safety Commission (CPSC) Acting Chairman Robert S. Adler said in 2021. "Loungers and pillow-like products are not safe for infant sleep, due to the risk of suffocation. Since we know that infants sleep so much of the time — even in products not intended for sleep — and since suffocation can happen so quickly, these Boppy lounger products are simply too risky to remain on the market."
Boppy sold approximately 3.3 million of these infant loungers through merchandisers like Pottery Barn Kids, Target, and Walmart and online at Amazon.com, and around 35,000 in Canada from 2004 to 2021. While eight deaths were associated with the Boppy Newborn Loungers in particular, a review of government data and other legal and medical documents by NBC News uncovered at least 21 other infant deaths related to loungers generally — including Boppy Newborn Loungers, DockATot Deluxe+, and other products with similar designs — occurring between December 2015 through September 2021, more than twice as many deaths as the CPSC cited in various public warnings about specific brands.
Sadly, it is possible that some of these deaths might have been avoided. Shortly after Boppy recalled its line of infant loungers, NBC News reports, the CPSC planned to instate new regulations on all such loungers that would have forced manufacturers to either redesign or cease selling these products. However, the CPSC's two Republican commissioners, in a majority vote, scrapped that more comprehensive action. And though the Biden administration enacted the Safe Sleep For Babies Act in May 2022 — which institutes tighter regulation for baby sleeping products like crib bumpers and inclined sleepers — loungers are not marketed as sleeping surfaces, and are therefore not subject to the new law. However, CPSC Chair Alex Hoehn-Saric told NBC News that this framing is not only unreasonable, but unfair to families. "You can't put that burden on parents," he said. "If you have a product that looks like it's good for sleep, you can't claim that it's not a sleep product."
In addition to the challenge of new but potentially unsafe products on the market, getting millions of Boppy Newborn Loungers and other similar procuts off the secondary market has proven challenging. Recently, Boppy publicly called on Meta to do more to combat resale of these products on Facebook after, Boppy claims, the social media behemoth did not respond to direct requests for action. Though selling recalled products is already against the terms of service on Facebook Marketplace, that hasn't stopped some parents from attempting to do so, seemingly without consequence. A quick look on Facebook marketplace by Romper staff across the country found innumerable infant loungers, including multiple recalled Boppy loungers.
"Just attempting to make sure Meta is informed seems to be near impossible," Boppy CEO Nancy Bartley said in a statement earlier this month. "Facebook must be held to the same standards as every other organization when it comes to ensuring that recalled products are unavailable to consumers."
This is not the first time Facebook has been accused of not doing enough to keep unsafe infant products off its platform. Reporting from Romper's Katie McPherson in April of this year found that despite being linked to the deaths of more than 100 children, including eight tragedies that occurred after its April 2019 recall, Fisher Price Rock n' Plays were readily available on the secondary market, including Facebook Marketplace. A statement from Hoehn-Saric of the CPSC that same month specifically called out Meta for "not doing enough" to stop the resale of recalled products on its platform. "Your company has the resources and the technology to prevent these listings from appearing in the first place. I urge you to do more to stop the illegal sale of recalled consumer products on your marketplace to prevent additional infant deaths and injuries."
In an email to Romper, a representative from Meta reiterated the company's policy prohibiting the sale of recalled goods and noted that enforcement of this rule is largely, though not solely, dependent upon automated technologies. In addition to encouraging potential buyers to conduct independent research regarding whether a product has been recalled by checking the manufacturer's website, Meta also encourages anyone who sees a recalled item for sale to report them to Facebook by clicking on the three dots in the upper right-hand corner of any listing. However, reporting an issue with a product brings users to a menu that prompts them to cite one of 12 categories that may go against Facebook's terms of service — "recalled items" is not among them.
Meta did not respond to Romper's request for further clarification regarding how Facebook users should report a recalled item.
The AAP recommends that all infants should sleep on flat and firm surfaces, by themselves, without any bumpers, soft bedding, pillows, or stuffed toys.