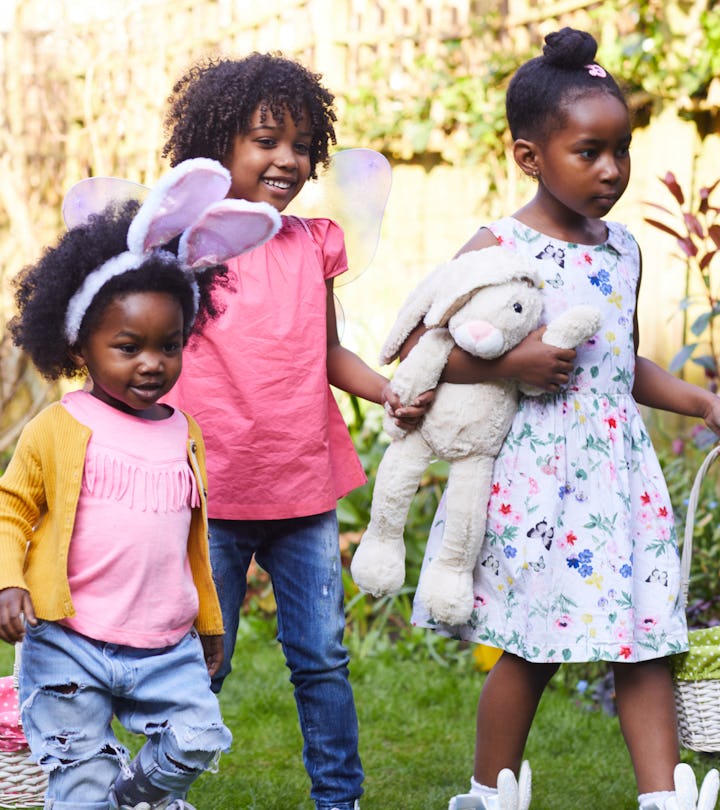 Looks Like Me/DigitalVision/Getty Images
These 18 Outdoor Easter Egg Hunt Ideas Are Super Creative & Really Easy
Fingers crossed for sunny skies.
When you were a kid, did you love all of the fun Easter outdoor activities? Now that you're an adult, it's time to pass that joy to the little ones in your life, so you'll need some good outdoor Easter egg hunt ideas to keep it fresh, challenging, and fun. The only thing more fun than participating in an egg hunt is planning one, and smirking as you watch the kids scour the yard trying to find your brilliant hiding spots.
It can be surprisingly tough to come up with outdoor Easter egg hunt ideas, because you have to take the ages of the kids into consideration and find new spots to hide the eggs every year so things don't get stale. You can stick to the classic hunt and gather system, or you can do something totally new like an Easter egg obstacle course or a nighttime hunt with glow in the dark eggs. Honestly, kids will be happy with any egg hunt method as long as there are jelly beans and marshmallow Peeps to be found.
If it's your year to host the family Easter egg hunt and you're not sure what to do, here are some really fun ideas to help you plan an epic adventure for the kids.
Again, there's nothing wrong with keeping things classic, but with so many fun outdoor Easter egg hunt ideas like these, why not do things a little differently this year? Who knows, maybe the kids will end up enjoying the hunting process more than the treats they find in the eggs (unlikely, but it's a goal worth shooting for).
This article was originally published on