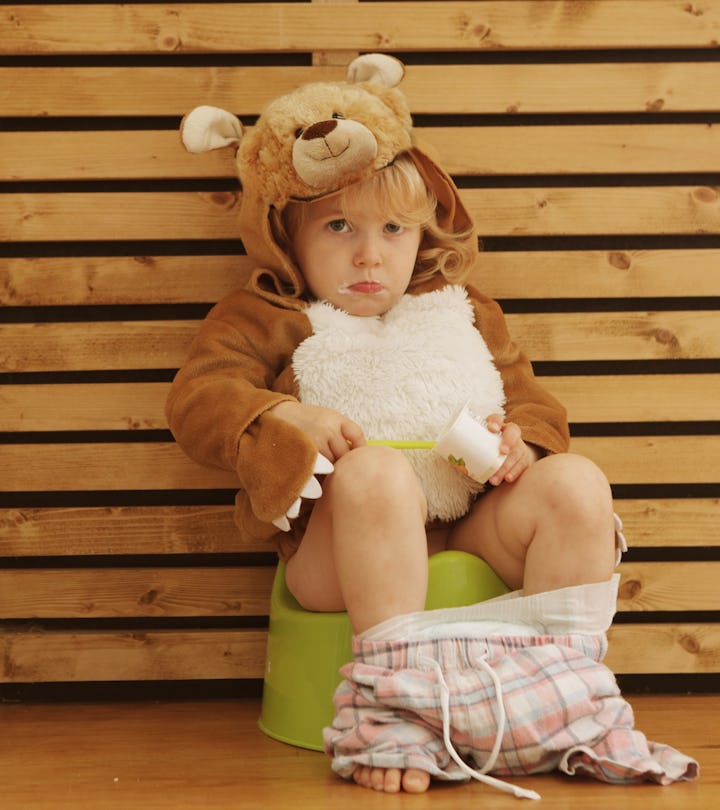 Peter Cade / Getty images
17 Best Potty Training Products For Toddlers
Because you need all the help you can get.
Potty training has its frustrating moments, but it's a rite of passage for children and for their parents. Once your child is potty trained, you'll feel free leaving the house without diapers and wipes (even if you have several changes of clothes packed instead). But before you get to that point, you're going to want to check out these potty training products that will make your life a little easier, and hopefully a little less pee-soaked.
On this list, you'll find just about everything you need for potty training including:
Potty training underwear and pants
Portable potties
Potty training toilet seats and step stools
Mattress liners
Whether you're using the Oh Crap! potty training method, trying to potty train in three days, or you're mostly just winging it, at some point you'll likely need some potty training tips and tricks. These potty training products are must-haves; they're all available on Amazon with four or more stars. And while your toddler may not care too much about a mattress liner, they will get excited and hopefully motivated by some of the more fun items on this list. And while you're pee-proofing your house (pet pads work well on rugs you can't lift), don't forget to take a look at your bathroom itself, especially if your kid is standing to pee (bath mats and wallpaper don't always take kindly to that). Read on for potty training products you'll be happy you have when the sh*t hits the fan, literally.
We at Romper only include products that have been independently selected by our editors. We may receive a portion of sales if you purchase a product through a link in this article.
No one said teaching your child to use the toilet was easy, but these potty training products can make life a whole lot easier (and drier). Potty training doesn't have to be an all out struggle thanks to mattress pads, training pants, potty toys, and books for toddlers and adults.
This article was originally published on