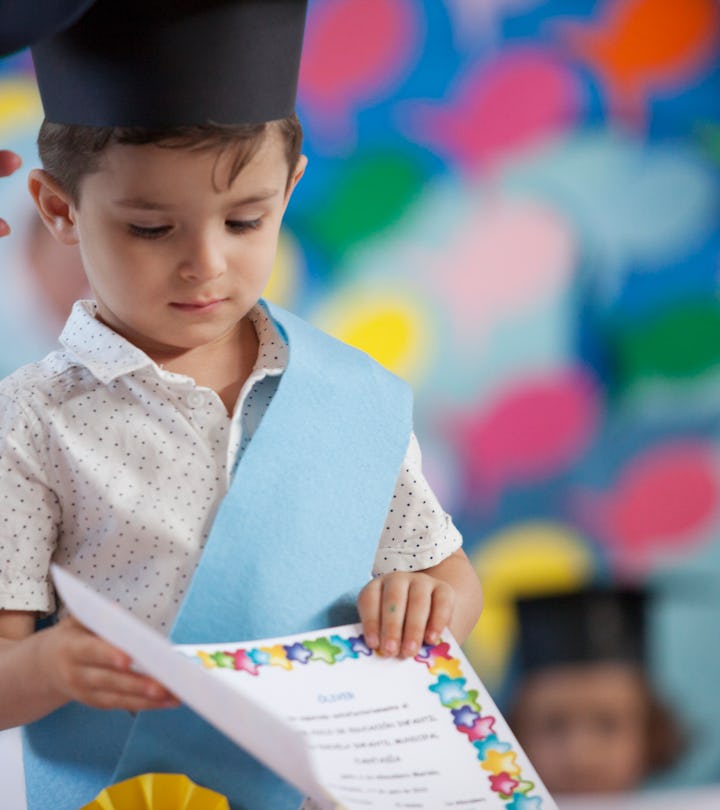 Estersinhache fotografía/Moment/Getty Images
Celebrate Your Kid With These Cool Preschool Graduation Gifts
Preschool graduation might not sound like a big deal, but it's actually a really important milestone. The little one in your life is growing up, and not only are they done with their first official year of school, but they're about to enter the big leagues: kindergarten. This is a celebration, and they deserve a perfect preschool graduation gift. After all, your tot has gotten through their first year of learning and socializing, and they're ready to take the next step. This is their first time graduating, and you want to show them just how proud you are.
A great preschool graduation gift doesn't have to be huge and extravagant (although it certainly can be if that's what you want). It can be a small toy you know they'll love, a cuddly stuffed animal to sleep with, or a simple book that helps introduce them to the idea of kindergarten. You just want to choose something that you know they'll enjoy — and fortunately, little kids are pretty easy to please.
In case you need some ideas, though, we've put together a list of adorable preschool graduation gifts that they're sure to love and appreciate. Take a look below.
We at Romper only include products that have been independently selected by our editors. We may receive a portion of sales if you purchase a product through a link in this article.
At the end of the day, preschool graduation gifts are easy to pick out: toddlers at this age love to play, they love to be creative, and they love to learn. Any of the items on this list will win you major points.