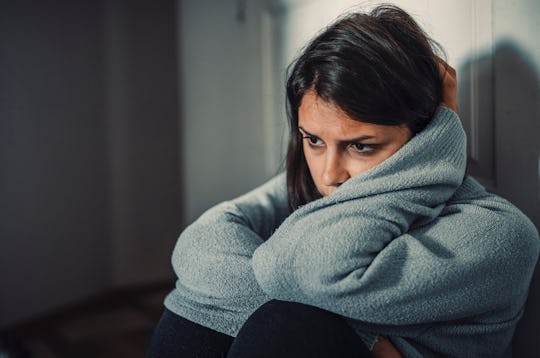 ArtistGNDphotography/E+/Getty Images
11 Signs Your In-Laws Don't Like You
Even if there are issues, it's probably not irreparable.
In-laws. For many, the mention of your partner's parents can bring on a panic attack. Why? Well, it's human nature to want people to like you, especially when those people created your soulmate. Some people might be lucky to get on like gangbusters with their in-laws. Others, not so much. Unfortunately, if you sense subtle signs your in-laws don't like you, you just might be on to something.
In general, you should trust your intuition and, as Psychology Today notes, gut instincts are usually on point. In other words, when you're picking up on even the most subtle signs that in-laws don't like you, there may well be a nugget of truth behind them. But, subtle signs that people don't like you can also drive you nuts, making you feel paranoid. You have a couple of options here. You could take the high road and just ignore your spouse's family's behavior, venting about them to friends over cocktails and comfort food, or you could talk to your partner about your fears. But, beware.
The parent-child bond often remains strong and enduring, even when the child is all grown up and married. So your spouse might or might not react well to the fact that you sense his or her family dislikes you. In fact, he or she might get defensive. But you're not there, yet. First, you need to get a read on your spouse's behavior. So, take a look at the following signs your in-laws don't like you, and see if any apply to your situation.
If you suspect your in-laws don't like you, it's time to have a conversation with your partner. If you're in it for the long haul, you should definitely fix whatever is amiss, if you can.
This article was originally published on