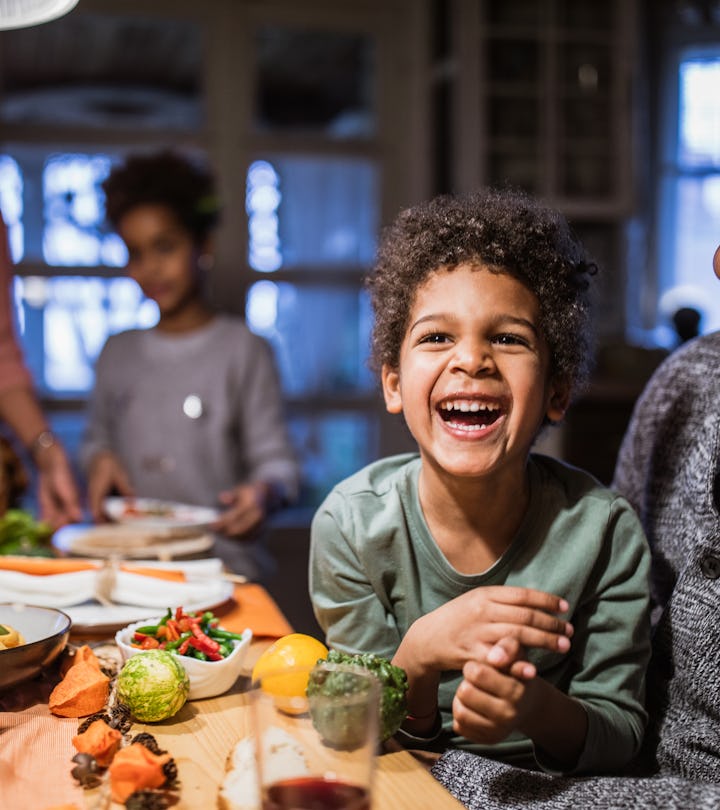 skynesher/E+/Getty Images
43 Thanksgiving Riddles To Break The Ice At The Dinner Table
Our national day of thanks is coming up faster than you can say "pumpkin pie." And while you might already be working on the guest list, tablescape options, and planning out your grocery shopping strategy, it's also never too soon to come up with some entertaining distractions for the kids. Let's be honest, they'll be running around like turkeys with their heads cut off on Thanksgiving. What you need are some brain busters to keep them occupied, like these Thanksgiving riddles for kids. Watch them scratch their heads as you challenge your tiniest guests with these brain teasers.
Punny, silly, and heavy on the dad jokes, these Thanksgiving riddles for kids are ideal fodder for Thanksgiving dinner talk. In fact, you could even divide your family down the center of the table into teams and have them play against each other as you pass the gravy and cranberry sauce. Whoever wins gets first dibs on dessert. Or, better yet, let the winning team fight over the wishbone.
With this list of of Thanksgiving riddles for kids, you'll be thankful for the camaraderie of your fam collectively joined in a little holiday fun. And your kids? Well, they'll have plenty of puzzles to challenge their friends with when it's back to school time after the Thanksgiving weekend is over.
Think your children are up to the Thanksgiving riddle challenge? Quiz them with these silly puns. Then eat, drink, and be cranberry.
This article was originally published on