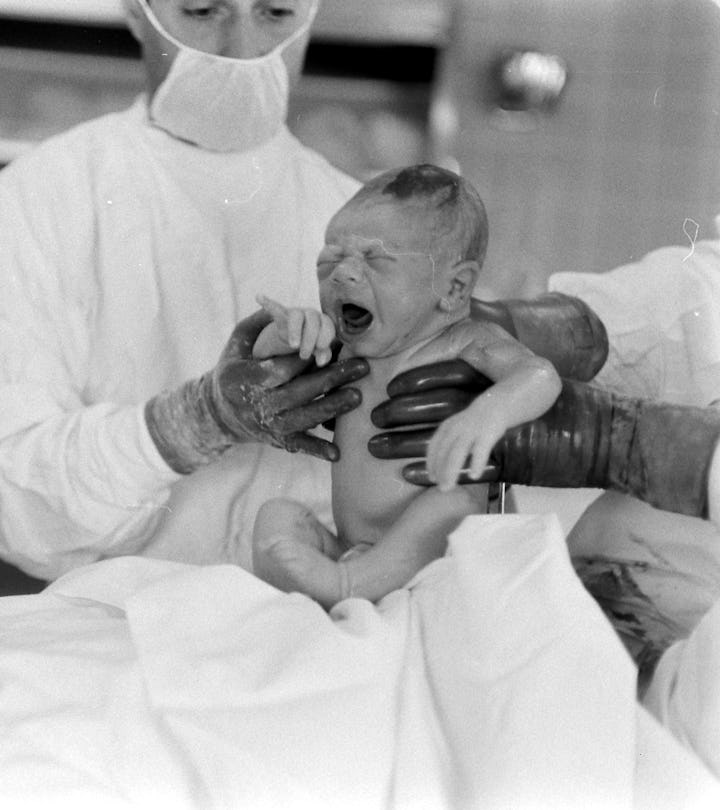 Stan Wayman/The LIFE Picture Collection/Getty Images
These 65 Vintage Maternity Ward Photos Prove That Motherhood Is Timeless
And that hospital rooms used to look way cozier.
When I'm in a crummy mood, staring at sweet photos of babies can change everything. Even better when those photos are of happy moms snuggling precious newborns. Because while motherhood has changed through the ages, these vintage maternity ward photos of moms and their newborns prove that the first moment a mom meets her baby is forever timeless.
Seeing the love in these mothers' faces puts my frustration with my kindergartener into perspective as he neglects to eat at least one dang vegetable at dinnertime for the millionth time. The photos remind me that I too once stared adoringly at this same baby's scrunched up newborn face just moments after he was pulled from my open abdomen. Despite laying on a cold, hard operating table, I was absolutely smitten and nothing could wipe the smile off of my face.
That same beaming expression of pride is seen throughout this selection of nostalgic photos from years ago. Although so many things have changed with time, much has also stayed the same, and these pictures prove it. Take a look at these vintage maternity ward photos to see for yourself just how sweet these pictures of moms and their babies are.
This article was originally published on