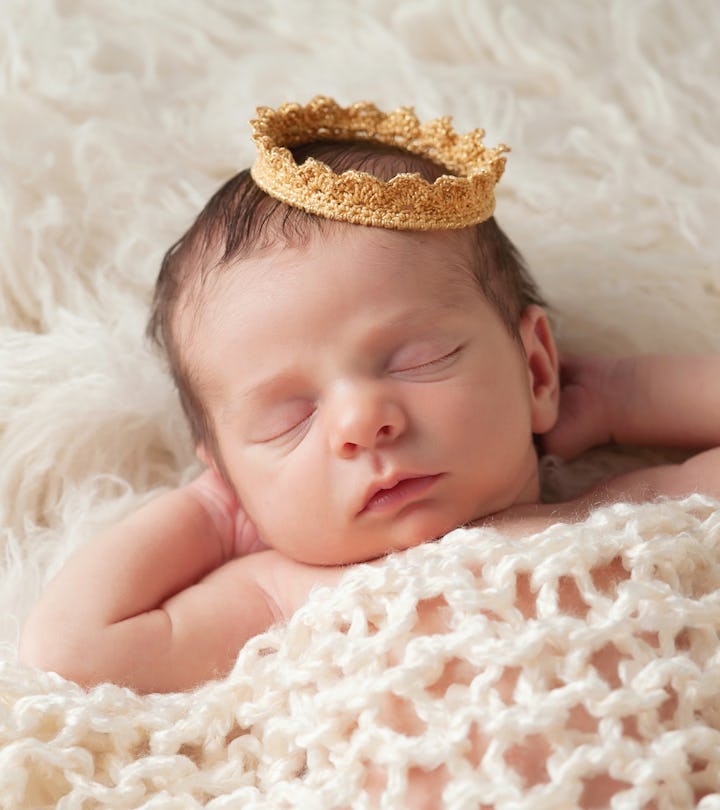 Shutterstock
20 Perfectly Proper Tudor Baby Names
Classic baby names that totally rule.
It's no secret that when a baby is born into the Royal Family, their name tends to skyrocket into popularity. (Surely I am not the only one who has noticed all of the little girls named Charlotte in my kid's school.) Royal baby names tend to be classic and timeless. If you're looking for a baby name with royal vibes, these charming Tudor baby names have the same regal appeal without all of the trendiness.
The Tudor Age refers to the historical time period of the English royal dynasty between 1485 and 1603. Interestingly enough, Tudor is a name of Welsh origin that means "ruler of the people." A derivative of the name Theodoric when used as a first name, Tudor was also an English royal surname used by Henry VII and subsequently bestowed upon his royal descendants.
You'll probably recognize some of the more popular Tudor baby names on this list like like Audrey and Alice. These names historically given to royal descendants during the Tudor time period have either fallen into back into favor in more recently or maintained their staying power; such is the case with names like Henry or Christian. Names like Oswyn and Eunice, however, are less popular at present if you're looking for a unique Tudor baby name from a bygone era.
Whether you choose a baby name oozing with strength and dignity like Arthur or lean more toward the sweet and delicate vibes of a name like Ellis or Margery, these names with royal ties are wonderful historical choices. With a Tudor baby name, your kiddo may just rule the school one day.