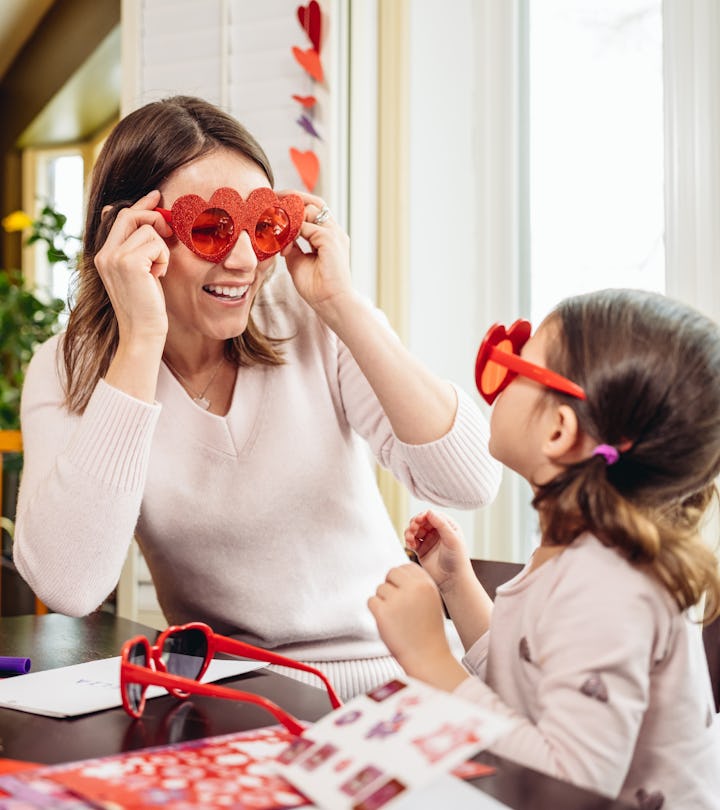 FOTOGRAFIA INC./E+/Getty Images
24 Valentine's Day Decorations For Every Inch Of Your House
You'll have the cutest little love shack.
We may receive a portion of sales if you purchase a product through a link in this article.
Do you just love love? Or maybe you just love decorations (there's no shame in that game). If you want to spruce up your space in time for February 14, then it's time to start planning your Valentine's Day decor. Whether you fill your kids' rooms with banners and balloons to delight them, or just throw a cute new wreath on the door for yourself, there's something here for you.
Valentine's Day isn't as big of a deal to decorate for compared to Halloween and Christmas, but if you love holidays, why save all the fun for the very end of the year? Especially if you have young kids, it can be so fun to change up your decorations at home and make a little magic for them in an otherwise normal week. Imagine how excited they'll be waking up to heart-shaped garlands all over their bedroom doors, and a few balloons to kick around in the floor.
You can also use Valentine's Day decor to stage a little at-home photoshoot of your baby's first Valentine's Day, or a super sweet pregnancy announcement. Some of these items are so cute, you may not want to put them away at the end of the month (and no one will blame you if you don't).
So, how will your house look on Valentine's Day this year? And, more importantly, will you actually be packing away that super soft heart pillow, or are you planning to keep it on the couch all year long?