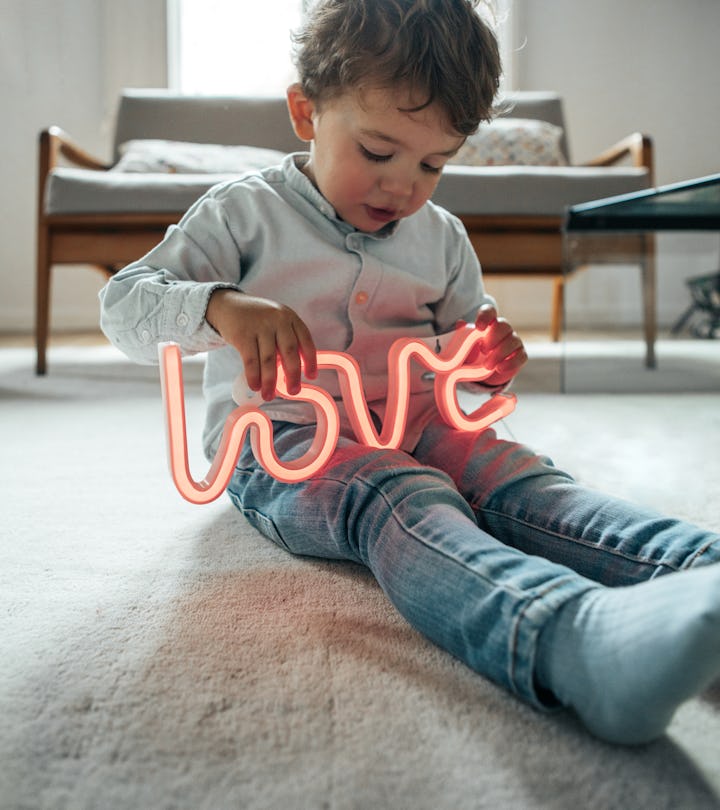 Orbon Alija, Getty images
22 Super Sweet Valentine's Day Poems For Kids
Pair these lines with a festive treat for maximum effect.
If you buy into the marketing, Valentine's Day may appear to be predominantly for adults. But remember the thrill of hours spent glue sticking just the right amount of glitter onto a paper heart you made for your elementary crush or BFF? Or how much you loved getting a little extra love and affection from your parents? Valentine's Day is just as important, arguably more so, for kids and if you want to help them channel their inner Cupid, teach them these Valentine's Day poems for kids.
These little ditties explain love at its most basic level: telling someone that 'hey, I think you're pretty great.' Are they silly and saccharine? Sure. But isn't that what all this lovely dovey February 14 stuff is all about? Making someone feel special with a little spectacle, a little sparkle, and hopefully a little sweetness too with Valentine's Day poems for kids. Even better? One of these poems comes with accompanying hand motions so your child can put on a full V-Day performance (and who doesn't love that?).
The best part about these little rhymes though is that your child will likely remember them for years to come, a sweet memory you can savor from their most tender Valentine's years.
With these rhymes and rhythms in mind, your little poet in the making can share the deepest feelings of their heart in the sweetest way possible this holiday with these sweet and simple Valentine's Day poems for kids.
This article was originally published on