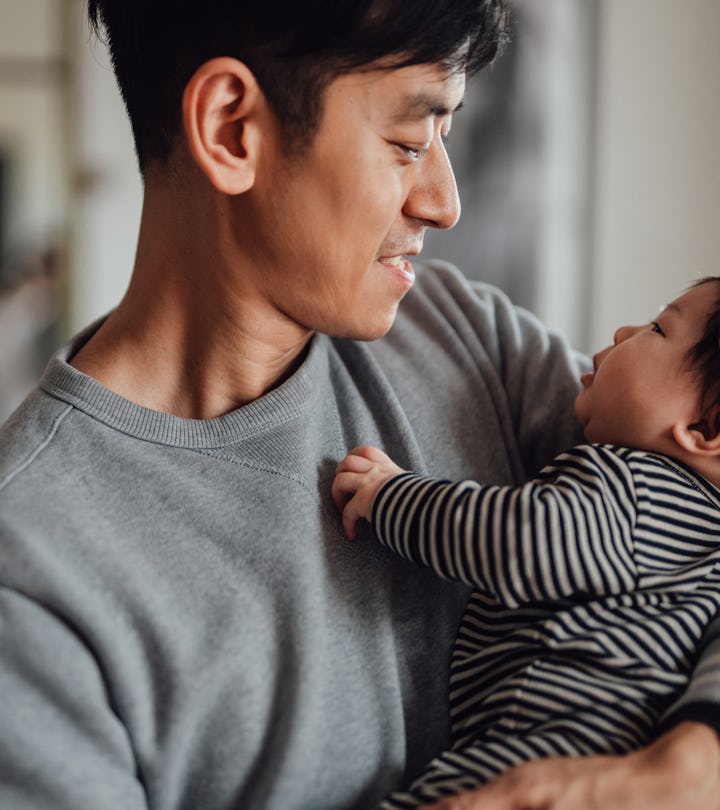 Oscar Wong/Moment/Getty Images
The New Dad In Your Life Will Love These 20 Sweet Valentine's Day Gifts
Gifts to help him relax and feel seen.
We may receive a portion of sales if you purchase a product through a link in this article.
New fathers: They're awe-struck, sleep-deprived, running on caffeine, folding laundry and making bottles in the dark. These Valentine's Day gifts for new dads celebrate all the hard work they're doing for their growing family while offering a small token of relaxation and maybe even a bit of rest. If you and your partner's normal go-to Valentine's Day gift is a dinner out but you just had a baby, not anymore. This year, skip the fancy dinner in favor of one of these gifts that they'll get a lot of use out of in the first year of parenting.
Men are notoriously difficult to buy for on any holiday, but the good news is when your son, partner, or friend is in their first year of fatherhood, all of the sudden a whole new world of things they want and need opens up. A humidifier? Yes, please. An eye mask and earplugs? Godsends for when it's their turn to sleep.
From a chic French press, to no-frills sweatpants, a headlamp for seeing during those middle of the night feeds, or a bottle of mezcal (because margaritas), these comfy, cozy, and practical gifts for new dads will help him feel loved and appreciated this February 14.
Whether he's into the holiday or not, if he's new to parenthood then he could probably really use some extra love and attention on Feb. 14. The best way to do that is with a Valentine's Day gift for new dads that helps him relax a little, feel seen and appreciated, and/or indulge in something he truly enjoys doing.
This article was originally published on