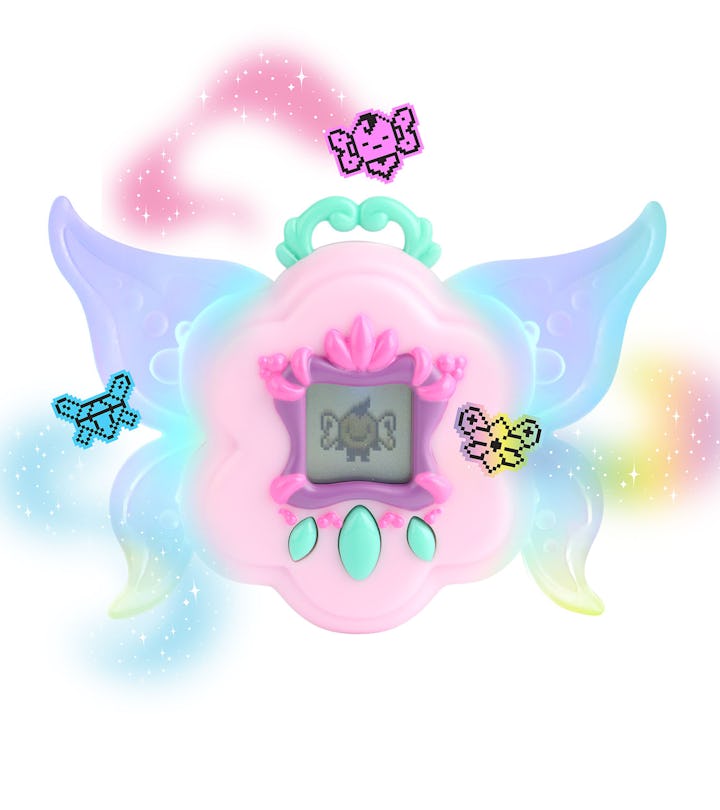 WowWee
WowWee's New Fairy Finders Will Keep Kids Distracted For Hours
The fairy universe just got a whole lot cuter — and furrier.
After gifting our kids with Fingerlings and My Squishy Little Dumplings, WowWee has announced a whole new expansion to their adorable Got2Glow Fairies line with all sorts of new ways for kids to engage. Your kids can look for fairies with three new games for kids to play, collecting fairies with their new (travel-friendly) toys and building their own little world to their heart's content.
The original Got2Glow Fairy Finder is shaped like 16-ounce Mason jar, lights up, and has an interactive screen that displays the type of fairy "caught" within the jar. Kids can feed their fairy, release them, even share them with friends. The new Fairy Finder is not just a cute new interactive fairy finder — it's a pet fairy finder. Once they've collected up all the virtual baby fairies they can use the Got2Glow Fairy Pet Finder to find more than 40 fairy pets to collect in each jar with 80+ pets available in total, including cute little pets like an ice cream puppy. Once they've found these pets they can bond with them by giving them hugs, feeding them, and saying hello with onscreen buttons.
But WowWee's other new release just might be the cutest: The Got2Glow Baby Fairy Finder is smaller than the original and gives kids the chance to collect 20 brand new baby fairies. This baby fairy finder is nice and portable, making it easier for kids to bring it along with them on adventures. Like the other finders, the toy uses light and sound to guide the way for kids to detect where they will be able to find baby fairies.
All the fairy finders are all compatible with one another which will give little ones the chance to trade all different types of fairies, potentially collecting more than 200 Got2Glow fairies in all.
That's a whole fairy universe in the palm of their hands.
In addition to these new Got2Glow toys, WowWee is also releasing fairies into the metaverse in the form of a Glowing Fairies Roblox game.
And if that's not enough fairy magic in your child's life, a lifestyle collection is in the works so expect to spot fairy-themed home décor items, health and beauty products, and party goods in the future.
The Got2Glow Fairy Pet Finders (in turquoise and pink) are available for pre-order on Amazon for $44.99. The new Got2Glow Baby Fairy Finders are available for pre-order for $24.99. They will be available later this summer at retailers like Walmart and Target. You can visit the website for more information.