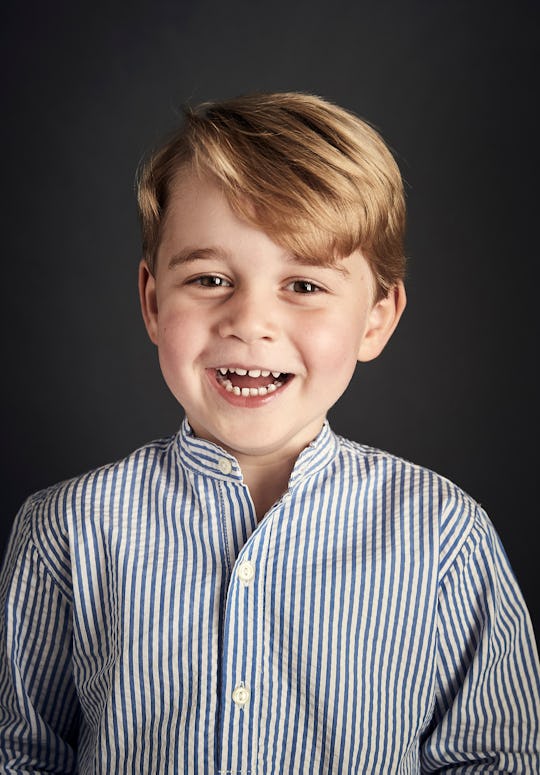 Handout/Getty Images Entertainment/Getty Images
10 Totally Adorable & Pretty Surprising Facts About Prince George
With all eyes back on the royal family after both the wedding and the birth of Prince Louis, Prince William and Duchess Kate's other children have had their occasional moments of stealing the show. Prince George, in particular, can be a little bundle of energy, if he really wants to. With school out of session, the public is sure to see more of His Royal Highness, it's a good time to count down some fun facts about Prince George that you might not know about the young royal.
Prince George was born on July 22, 2013 at St Mary's Hospital in London. From the moment Prince William and Kate had originally shared they were expecting, Prince George found himself in the public eye. Commemorative coins were issued by the Royal Mint, Royal Canadian Mint, and Royal Australian Mint, and it was the first time a royal birth had been marked in that way, according to The Times.
Being the eldest child of Prince William means that Prince George was born pretty high in line for the crown. He's currently only behind his grandfather, Prince Charles, and his own father, putting him at third in line, according to Town & Country. That means Prince George is pretty much guaranteed to be king one day and, as a result, his birth was widely celebrated.
With all the focus on royal titles and crown succession, it can be easy to forget that, at the end of the day, Prince George is just a kid. So here are some interesting facts to remind us of that, with a little royal flare, of course.