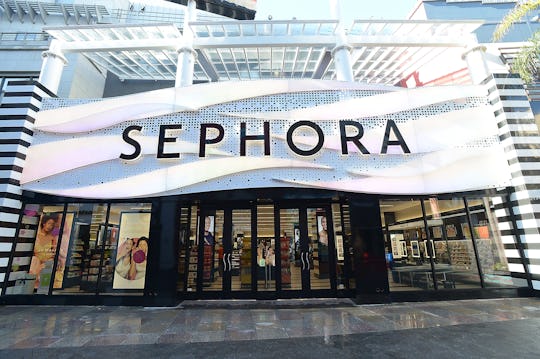 Charley Gallay/Getty Images Entertainment/Getty Images
Add These Sephora Gift Sets To Your Cart Fast & Get That Glam Before It's Gone
Wandering around the aisles of Sephora can make any makeup lover feel like a little kid on Christmas morning. All the bright colors, cute palettes, and amazing lotions and potions are just so appealing. That makes Sephora a great store to hit up around the holidays, whether you're treating yourself to an early present or checking names off of your gift list. And if you're interested in finding the best beauty sets from Sephora, you'll have tons to choose from.
I personally only wear makeup a couple of times a month (if that), and yet I still find myself drooling over all these awesome sets. Special limited-edition, holiday packaging makes many of them even cuter and more irresistible than normal, and one or two maybe might have accidentally jumped into my online cart. And aside from how much fun they are, gift sets are typically a pretty good value because they let you sample a ton of different products for one lower price. Can't beat that.
Here are 15 gorgeous beauty sets from Sephora to spread holiday glam this year — but fair warning, if you're anything like me, you'll want to keep most of them for yourself... so maybe order two of each.