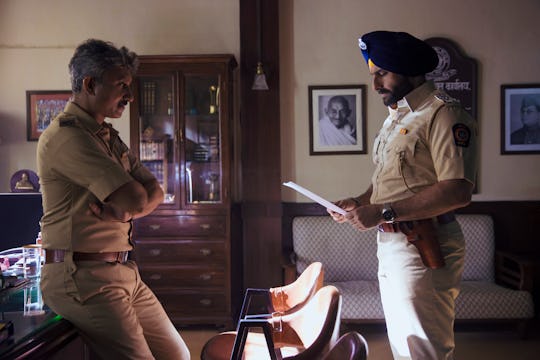 Ishika Mohan Motwane/Netflix
11 Foreign Language Shows You Can Watch Right Now On Netflix
Netflix has a lot of great shows. From Stranger Things to GLOW to the Marvel shows and everything in between. There is a show on Netflix for everyone to watch, including foreign language series. But just how many foreign language shows are on Netflix and which are the best to watch?
You may be surprised to learn that there are a variety of different foreign language shows on Netflix, covering a number of different genres, from cartoons to comedies to drama series. Just as there's a lot of original Netflix series, there are plenty of foreign language ones to choose from as well. It's just a matter of knowing where to look.
Though there has almost always been foreign language shows on the streaming platform, they're definitely getting more popular these days. Two new ones are The Forest and Strange Games, both of which has gotten a lot of attention in the media lately because they're just that good. But just because you may not be hearing as much about the other foreign language shows hiding on Netflix, doesn't mean they aren't just as good. Here are 11 foreign language shows on Netflix that you should give a try. Trust me, they're worth reading the subtitles.