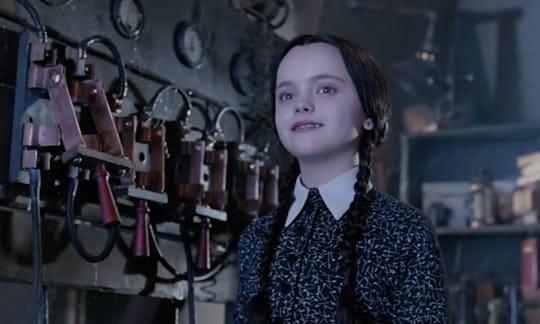 Paramount Pictures
Here Are 13 Movies To Enjoy With Your Kids This Halloween
The days leading up to Halloween are a time for scary movies, sweet treats, and pumpkin-themed everything. But while you might be down for the goriest of horror, your kids are better suited for more lighthearted fare. If your little ones (and medium-sized ones) want to celebrate without a major case of the creeps, they can try one or more of these 13 Halloween movies for kids.
Many of the choices on this list go heavy on the nostalgia factor, so perhaps you'll find an old favorite from your childhood that you can now share with your children. And the Halloween movie marathon doesn't have to end with these 13, either; quite a few of these films have several sequels, which means you can continue enjoying the characters for hours to come. These movies may be a little spooky, but they have enough whimsy and humor to keep things from getting too dark. They'll put you and your family in the mood for Halloween (and maybe even inspire some costume ideas) without making your kids too scared to turn off the light.
While far from a comprehensive collection, here are 13 Halloween movies for kids, listed in order from oldest to newest.
This article was originally published on