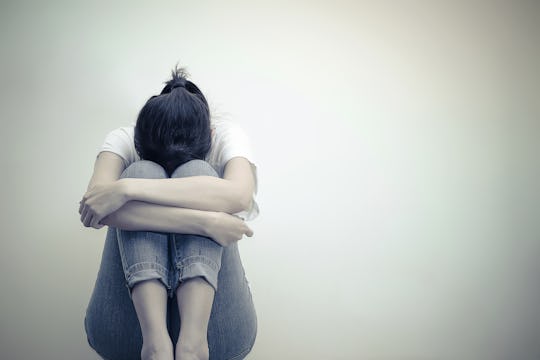 Shaynepplstockphoto/Shutterstock
15 Honest, Encouraging Memes & Tweets About Depression
One of the toughest moments of my life was when I realized I was struggling with depression. I felt embarrassed about it, and it took me a long time to tell others what I was going through. There were days when I would stay in bed all day, and lie about having plans to avoid hanging out with friends. I thought no one would understand how I felt or worse, they would judge me. There are times when I still feel a little alone, and reading memes and tweets about depression help me realize I'm not.
As a Christian, I grew up thinking depression was a sign that my faith wasn't strong enough, and that I needed to put in more effort to feel better. After opening up to my cousin about what I was going through, he assured me that I wasn't alone and that it was going to take time to heal. He encouraged me to seek help and be open about what I needed in order to get better. He also made it a point to send motivating memes, scriptures, and words of encouragement my way whenever he could.
One of the things I appreciated most about my initial experience with depression is that my cousin didn't just tell me to "pray it away," because it takes more than that to get healthy. Although I'm still on the road to recovery, it's great knowing that there are people who are willing to help me along my journey. Most importantly, it's comforting to know that there are others out there who are like me and want to get better, too.
Whether you're going through depression or are looking for a way to help someone who is, these 15 memes and tweets can give you some insight.