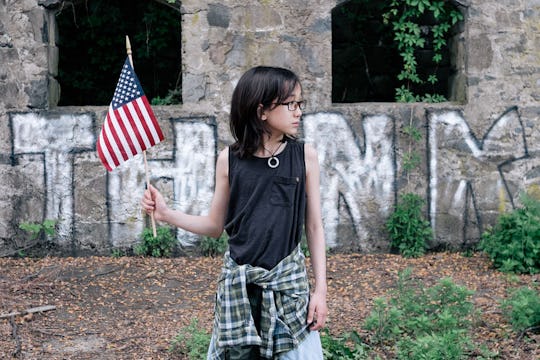 Kelli Seeger Kim/Stocksy
15 Instagram Caption Ideas For Memorial Day That Express Your Gratitude
Memorial Day is viewed by most people as the unofficial kickoff to summer, a time for outdoor fun and backyard barbecues. But of course, the holiday has a far greater significance as a time to honor the servicemen and women who made the ultimate sacrifice. These Memorial Day 2020 Instagram captions can help you pay the perfect tribute to those fallen heroes.
Memorial Day is always observed on the last Monday of May, and this year it falls on May 18. Unlike Veterans Day, which honors all those who've served in the military, Memorial Day is specifically about remembering those who lost their lives, according to History.com. In fact, it used to be known as "Decorating Day," according to PBS, because people would head to the graves of fallen soldiers to decorate them with flowers, flags, and ribbons. If you've got a long weekend off from work due to Memorial Day, you could consider doing the same. And though you may not be able to go too from home this year, you can still make a sign to hang in the window or decorate an area of your yard to honor those who've served.
Here are 15 patriotic quotes to say thanks on Memorial Day.
This article was originally published on