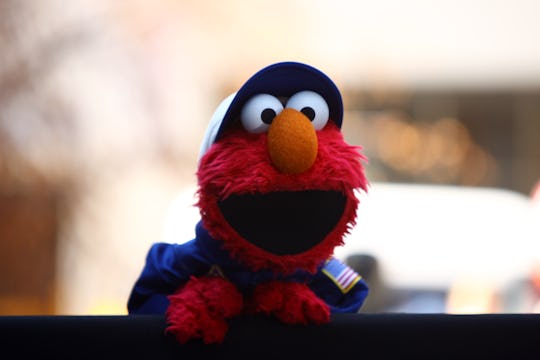 Neilson Barnard/Getty Images Entertainment/Getty Images
15 Times Elmo Saved What Would've Been A Disastrous Parenting Day
I can't remember a time when Sesame Street wasn't part of my life. I loved all of Jim Henson's creations — Fraggle Rock, The Muppet Show, literally any movie he and his team made puppets for — but Sesame Street had a special place in my heart. And from the time he debuted in 1985, Elmo was one of my very favorite characters. To my delight, my own children followed my lead and Elmo was, in many ways, as real to them as any member of the family. There are times Elmo saved me as a parent so, in many ways, he was real to me, too.
Lots of people scoff at the idea of "letting the TV raise your kid." To those people I say: "But, like, have you watched Sesame Street? If I had to pick people to raise my children other than me, literally anyone on that show would be a fantastic choice." (Also that's not how it works you judgmental troll.) The various people in the neighborhood aren't directly raising my child, but they're a great influence.
From its inception, Sesame Street has represented an inclusive community where children learn, grow, and get in touch with their emotions. And, in my opinion, Elmo has been an MVP. He's basically a physical manifestation and presentation of the concept of love. He's cute, cuddly, a good friend, and even ends every Elmo's World segment with the assurance that "Elmo loves you!" Who couldn't use that every now and then? Certainly it helps me out with my kids, because this parenting gig is rough.
So with that in mind, here are some potentially disastrous moments that were averted thanks to Elmo.