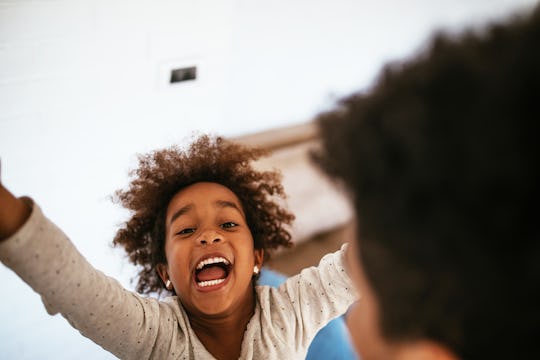 bbernard/Shutterstock
21 Easy Pranks To Play On Your Kids On April Fools' (Or Any Day)
April Fools' Day is coming up, which means pranking your kids is fair game. As parents, you deserve to have a little fun at your kids' expense — at least temporarily. I mean, it's the least they could do for you, right? Your kids are always getting the best of you, and you've been waiting to get them back in the best way. There are plenty of easy April Fools' Day pranks to play on the kids that will crown you the family prank champion.
All the suggestions on this list are easy and kid-friendly enough, but use your best judgement when it comes to deciding what your kids can or can't handle. For example, presenting some brown paper letter "e" cutouts as brownies to a table full of excited toddlers may leave you with some feelings of regret when you're met with an epic meltdown (you'll only have yourself to blame for that one). The pranks on this list are super silly and will leave your kids giggling and full of surprise, though they may have to endure a minute of panic to get there.
So if you're in the market for some light-hearted pranks to play on your kids this year, here's a list that caters to parents of kids of all ages. It's payback time, moms and come April 1 it will be time to cash in.
This article was originally published on